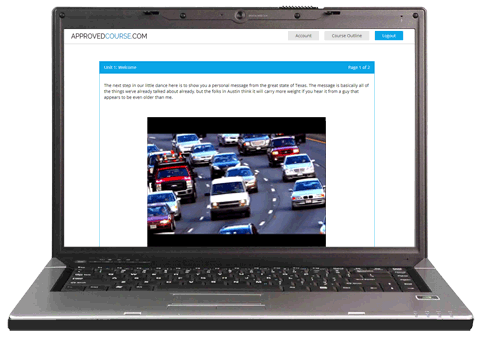 Ticket dismissal just got easier with the addition of our new all video course. Enjoy all the great advantages of taking your course online with one important twist - NO READING. Push play and let us do the rest!
Just as with our standard course:
Flexibility - Log On and Off as Often as You Like
Convenience - Take your Course Anytime, Anywhere
Confidence - Approved for Ticket Dismissal in All Texas Courts
User Friendly - Watching is Easier Than Reading, Right?