Getting a real estate license in the state of Florida is a very specific process, and a set of particular state rules and protocols apply.
A basic sales associate real estate license application allows a professional to become generally licensed for a real estate role, which the Florida State office explains here:
"A person who – appraises, auctions, sells, exchanges, buys, rents or offers, attempts or agrees to appraise, auction, or negotiate any sale, exchange, purchase, or rental of business enterprises or any real property or any interest in or concerning the same or who advertises the same, but who performs such act under the direction, control, or management of a broker or owner/developer."
That's a pretty broad definition, and many license holders start out with this general real estate license.
The Florida DBPR, an office tasked with regulating real estate within the state, sites specific eligibility criteria for a real estate license in Florida.
Applicants have to be 18 years of age.
They have to provide an active Social Security number.
A Florida real estate license applicant also has to register their fingerprints.
They will need to complete the application, either online or in print.
Our Top Pick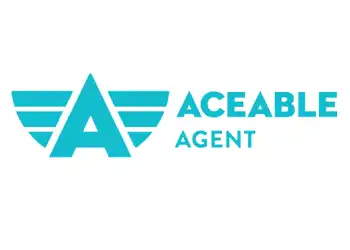 Best Online Florida Real Estate License School - AceableAgent
Industry-leading exam pass rates from a team of the best from NASA, Harvard, and MIT, Aceable Agent is Legit!
Pre-Licensing Courses
Continuing Education
Real Estate Training Courses
Aceable is a leader in online education.
We may earn a small commission if you use this link at no additional cost to you.
Florida Real Estate License Education Requirements
In addition to all of those eligibility criteria, someone who wants a Florida real estate license needs to complete pre-license education.
The Florida DBPR says the student must show proof of their completion of the 63 hours of pre-license education courses.
These courses will expire two years from the date of completion.
Courses that are too old will not be valid for those applying to take the state exam.
Interestingly, the state provides some exemptions for those who have a four-year degree in real estate or higher, or those who already act as attorneys. These exemptions are worth looking into for highly credentialed professionals who want to get into real estate in Florida.
For the general applicant, all of these requirements apply.
Passing the Florida Real Estate License Test
In addition to completing the above course requirements and going through eligibility criteria, the state of Florida requires applicants to take an exam.
Those who have experience sitting for the Florida real estate license exam sometimes suggest that understanding test strategy is appropriate.
According to some test takers, the company Pearson Vue that administers the Florida test uses some tricky question writing.
For example, experienced test takers recommend studying the use of modal verbs like "could" or "would" to make sure they understand the intent of the question as it is posed.
Process of elimination, some say, also helps.
"The best piece of advice I can give is to literally write 'A B C D' on your scratch paper," writes Dionne Brunson, who took the Florida test, at BiggerPockets. "Eliminate the two obvious incorrect answers and read the last two very carefully. The Pearson Vue questions are made to purposely try to trick you. For example, I had several questions about discipline and the last two possible answers came down to whether the FREC 'could' or 'would'. So, you'd have to know that the FREC could impose a penalty since it's not always definite. I hope that makes sense."
Ultimately, passing the exam is a major requirement for licensing.
A good real estate school in Florida will prepare a student well for the state exam.
Test exams at the end of course chapters are one way to help.
Putting relevant test information into the right format is also important.
Many students don't have time to sit down with textbooks, so the best real estate schools put their study content in searchable forms that students can use on the go, on their mobile device.
They also make sure that the course content matches what's on the test – because students who take the exam to find that the course wasn't targeted will be extremely disappointed.
This combination of access and targeting is what allows students to pass a Florida State real estate exam with confidence.
Understanding the Florida Real Estate Market
Here's another set of criteria that some real estate schools sort of jump over as they prepare students for a Florida real estate career.
The federal economy has a big bearing on real estate.
The housing market tends to swing with the health of the economy – as recession nears and an economy sours, people stop buying homes.
By contrast, in boom times, home sales tend to soar along with property values.
But there's a lot more to it than that – real estate agents and brokers who understand the market economy and how it applies to housing are more valuable to clients.
For instance, over the past year or so, investors and real estate professionals have been carefully attuned to news from the Federal Reserve Bank.
The Federal Reserve Bank is slowly acting to raise interest rates as the economy strengthens after the 2008 crash.
However, in recent weeks and months, the Fed has suggested it might actually cut interest rates.
This has real estate agents in Florida and elsewhere on the edge of their seats.
That's because home buyers pay according to interest rates.
A rise in the interest rate of only half a percent will trigger tens of thousands of additional dollars in mortgage payments over a 30 year or 15-year loan.
Homebuyers will often try to rely on their real estate agent for at least basic information and advice.
That means that real estate agents who are curious about markets tend to outperform their colleagues.
Should a Florida real estate school address this reality?
Yes. Schools that educate students on the economy as a whole and the housing market help them to excel in the field later.
Another related point is cyclical market sales.
Regardless of the state of the economy, real estate also experiences seasonal swing cycles.
Think of it this way – homebuyers work according to criteria like:
When kids go to school or get out of school
What kind of weather is best for a move
How hot a seasonal market is
In many areas, people will avoid buying during more extreme seasons.
So it makes sense for real estate schools to also teach seasonal market cycles.
In such cases, students who achieve their goals and become licensed Florida real estate agents can better advise clients.
Resources on the site of Florida Realtors talk about these market realities and how they influence real estate.
The Variable Market
One major thing that new Florida real estate agents need to keep in mind is that Florida is a variable market.
The Florida real estate market has a lot of local markets, for example:
Miami and Miami Dade County
Key Biscayne
Tampa
Sarasota
Orlando
In addition, Florida has rural markets and small-town markets.
Here's another factor in Florida's variable real estate market:
Florida has permanent homes and vacation homes.
It has retirement communities and family communities.
Many of these real estate neighborhoods are built deliberately for one particular use or lifestyle.
All of that means it's important for real estate agents to zero in on their particular local markets.
Meanwhile, the exam still looms large for many students.
Is the Florida Real Estate Exam Hard?
Check out this advice from Daniel Macaraeg at Fit Small Business.
While the Florida Real Estate License exam has a lower passing rate (44 percent) than other states, that shouldn't scare you away from taking the test," Macaraeg writes. "Even though the passing rate is low, if you work hard and take the courses seriously you should have no problem passing the exam.
Macaraeg also recommends getting organized with CRM (Customer Relationship Management) tools that will help to organize the information on different clients in order to serve each individual better, citing remarks by Florida Realtor Todd Kevitch:
Working in real estate in Florida is a unique experience in that you have buyers looking for both primary and vacation homes a lot of times in the same area. I recommend that new agents try to specialize or to learn about one specific area that they are familiar with and to begin talking to their sphere to obtain new business. Also, it is very important to be organized and to develop a system for contacting and following up with their contacts. There are many new CRM and Transaction management software products to make their job easier, it just takes time to close that first deal.
Our Top Pick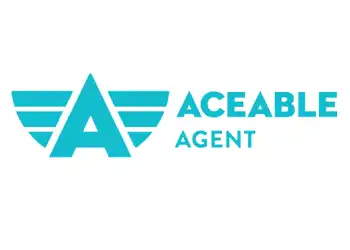 Best Online Florida Real Estate License School - AceableAgent
Industry-leading exam pass rates from a team of the best from NASA, Harvard, and MIT, Aceable Agent is Legit!
Pre-Licensing Courses
Continuing Education
Real Estate Training Courses
Aceable is a leader in online education.
We may earn a small commission if you use this link at no additional cost to you.
The Financial Puzzle
Just as they need to be organized in client work, real estate agents also need to organize their finances.
This might seem only tangentially relevant to what a real estate school offers, but if you think about it, it makes a big difference.
Real estate is not a job where you report to an office and punch a clock.
Real estate agents are self-starters and individuals with initiative.
They are responsible for their own advertising and promotion, as well as their own taxes, in most cases.
They also receive income in an unusual way – in the form of commissions.
With that said, it's important for a Florida real estate agent to also understand how he or she will make a living in his or her own community.
The income that a real estate agent will need annually varies according to where he or she lives within the state.
Rhonda Eaves offers some practical advice at WindermereHomeFinder, calculating that for a $1 million home sold, a Florida real estate agent on one side of the deal or the other will generally collect about $23,000.
Depending on the average sales price of homes in your neighborhood," Eaves writes, "you will need to sell millions of dollars in order to make a good income….the average salary for a Realtor is about $40K. If you have 16 years or more of experience the average salary is about $74K. There are Realtors that make more than that, but they are above average top producers. What will you do to ensure that you are not the average real estate agent? …. Although, your hours are flexible, you are going to have to put in a lot of hours and hustle if you expect to make money as a Florida real estate agent.
Rhonda Eaves on Windermere Home Finder
By this logic, selling several homes worth half a million dollars in a Florida real estate market can get one of these agents an income of roughly $60,000 per year.
The million-dollar question, though, is how much business a real estate agent in Florida can expect.
That's where real estate schools come in.
A good real estate school can provide course offerings that go over the practical aspects of managing your finances and your own business.
They can also orient students toward what to expect on the market.
Individuals with wildly inaccurate views of how much they will sell may be disappointed when they finally finish the exam and get their license.
Of course, it's ultimately hard to predict how much an agent will sell – technically, it's just not possible!
However, there are industry standards and realities that a real estate school can teach. For example, in the state of Florida, understanding local populations and markets will have a bearing on an agent's eventual client list.
As an aside, some of the financial problems that agents can face come well before they ever get licensed!
Here's a story of one such individual who took to a real estate forum for advice on how to start out on a shoestring budget.
Do all brokers require that I immediately apply for the local, state and NAR associations at the very beginning? The fees are just sooooo large for me right now. Between school, books, licensing, fingerprinting and exam costs, it's just a lot all at once. I would love to start working as soon as possible, but if it means having to pay $900 just to get started….maybe timeshares is the way to go for now? Any suggestions or advice for someone just starting out with little start up money?
tjiminez (03-06-2012, 05:47 PM)
"I feel your pain," posted Vexxer. "I just paid the fee in another state.. I had to borrow money to do so. It was not unexpected, but how expensive it is, was."
The bottom line is that all of this takes organization – and "soft resources" as well as money!
Yes, there are textbooks to be bought, fees to be paid, and many other tasks to accomplish on the way through the pre-licensing courses, not to mention the state exam.
The role of the school is not to help pay for those things, but to help students anticipate expenses as well as any other challenges.
The real estate training school should give students a realistic idea of what to expect.
Our Top Pick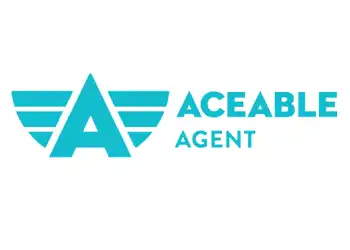 Best Online Florida Real Estate License School - AceableAgent
Industry-leading exam pass rates from a team of the best from NASA, Harvard, and MIT, Aceable Agent is Legit!
Pre-Licensing Courses
Continuing Education
Real Estate Training Courses
Aceable is a leader in online education.
We may earn a small commission if you use this link at no additional cost to you.
To really cover the waterfront, a good Florida real estate training course addresses the practical issues with the exam, as well as:
Financial challenges
Practical aspects of pre-licensure coursework
Understanding local markets
Nuts and bolts of what real estate agents do
Appraisal and inspection processes within the state of Florida
All of this provides the groundwork for success.
Understanding Florida Home Law
Florida home inspection law involves dealing with seller disclosure and environmental hazards, as well as other general liabilities affecting a property.
Another key part of getting a Florida real estate license and operating within the state is understanding the home inspection process.
Like other states, Florida has professional home inspections as part of the real estate sale process.
A document called a "seller's disclosure" governs the release of information about material defects in properties.
Florida law covers the identification and treatment of material defects and hidden defects.
For example, roof problems or foundation issues are viewed as defects.
Faulty electrical wiring is also seen as a material defect.
It's important for a Florida real estate agent to get intimately familiar with the state's seller disclosure form.
Other aspects of seller disclosure involve environmental hazards.
Here's a prime example:
An invisible gas known as radon can contribute to lung cancer.
It affects indoor air quality.
The state of Florida requires some disclosure about radon.
Although not every property has to have a radon inspection, the seller's disclosure form must include information on radon.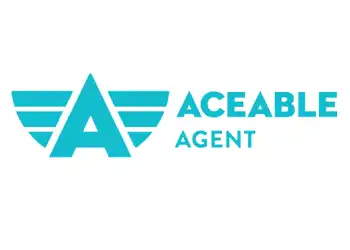 AceableAgent
Industry-leading exam pass rates from a team of the best from NASA, Harvard, and MIT, Aceable Agent is Legit!
Pre-Licensing Courses
Continuing Education
Real Estate Training Courses
Aceable is a leader in online education.
We may earn a small commission if you use this link at no additional cost to you.
Why do these types of issues really affect real estate deals?
These issues are important for Florida real estate agents to know about, particularly because they can make or break a deal.
During a tight timeline for a real estate acquisition, response to a seller's disclosure can cause additional roadblocks.
Contingencies and other caveats can complicate or delay a deal.
The best real estate schools show Florida students what they can expect specifically in Florida real estate practice.
Another example is the "Chinese drywall" problem.
The import of inferior drywall products from China hit the state of Florida hard between 2004 and 2006 as the state experienced a housing boom.
It's estimated that 10 million square feet of this defective drywall was used in Florida homes.
The Chinese drywall used could have included sulfur elements or other materials than could have caused respiratory issues for inhabitants.
Although some homeowners have gotten property tax relief, many have had to pay for professionals to rip out the drywall at their own cost.
A Florida agent who can talk intelligently about Chinese drywall (and other relevant issues in Florida real estate) is tremendously valuable to clients.
A lot of that intelligence starts with good online real estate training, both pre-license training and in continuing education training later.
Again, here are some practical things to look at.
Format – how is the school delivering key resources, in searchable format or in opaque PDFs?
Exam prep – how directly does the school prepare you for an exam that's daunting for many students?
Benchmarking education – with 63 credits, there should be some organization of courses to allow for verifiable progress toward the pre-license requirement.
Expertise – do the instructors have the expertise and do they deliver it well enough to give students a practical idea of what to expect?
Students who ask the hard questions upfront and research available schools do more to orient themselves toward success in the long run. Other resources include:
A school's website
A school's social media accounts
Forums where you can get tips from test takers who have gone before you
State boards and associations that detail some of the challenges within the industry
Learning about state-specific Florida issues, like how urban and suburban housing markets work, gives students a better chance of really polishing their credentials and supporting clients when they get out there in the real world. They begin to experience what it's like to talk from an informed viewpoint about these markets – and work through a seller or buyer's real questions.
Firm Grounding for Florida Real Estate
When a Florida real estate training school provides everything mentioned above, it sets students up for success in a major way
That's not just a platitude!
You can see from some of the desperate cries for help online that individuals often face challenges on their way through the education and exam process.
In a sense, the state of Florida may not be an easy place to become a real estate agent but many experts believe it's not an inordinately difficult process either.
What most people agree on is that with a solid coursework basis and support from a real estate school, Florida real estate agents are able to be tried and tested and to pass the test in order to get their license.
Our Top Pick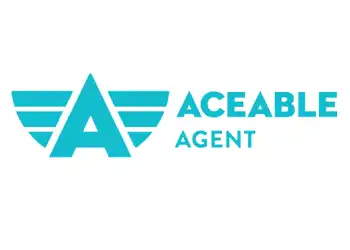 Best Online Florida Real Estate License School - AceableAgent
Industry-leading exam pass rates from a team of the best from NASA, Harvard, and MIT, Aceable Agent is Legit!
Pre-Licensing Courses
Continuing Education
Real Estate Training Courses
Aceable is a leader in online education.
We may earn a small commission if you use this link at no additional cost to you.
We hope the above is a good comprehensive guide to what to expect in Florida as you train for your Florida real estate license.
Related Learning Opportunities