If you want to play an important part in the healthcare system, you want to become a medical coder. As a medical coder, you will earn a nice salary and get started with little or no experience. Many companies hire medical coders with no experience, and there are plenty of opportunities available.
Medical coders are in high demand. You will be a part of the behind-the-scenes system in a healthcare facility. Let's look at the necessary steps to help you become a medical coder.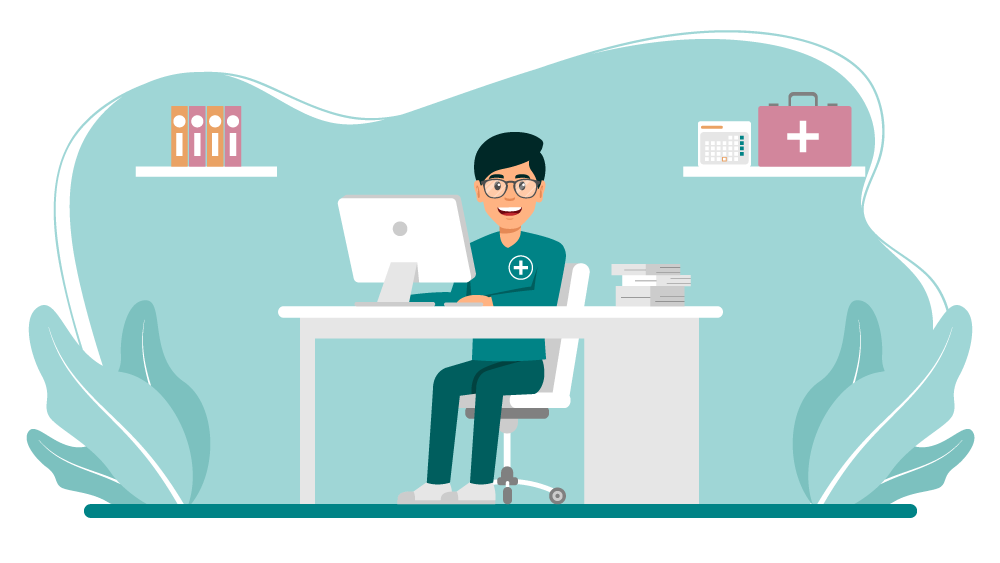 How to Become a Medical Coder in Five Steps
Step #1 – Make Sure you Meet the Basic Requirements
It starts with a high school diploma or equivalent, but you will need a little bit more. You won't need a bachelor's degree, however.
If you want to become a medical coder, you will need to pass a background check. Those with criminal histories, including sexual crimes or drug offenses, will likely not land a medical coder job.
Step #2 – Complete the Necessary Medical Coding Training
If you meet the basic requirements, you'll need to complete the right training. For example, medical coders don't require a degree, but they will need the right type of training. Some employers will require an associate degree, but it's not always necessary.
Getting your Medical Coding Certificate is a big step towards becoming a medical coder. You can complete this program in as little as nine months with the right program.
Medical coding courses include:
Coding foundations
Ambulatory care coding
Revenue cycle and billing
ICD-CM coding
ICD-PCS coding
With these courses and the others included in this program, you will learn to work as a medical coder. You can even handle the medical coding training online and fit it into your regular schedule.
Step #3 – Earn Your Medical Coding Certificate
After you graduate from a medical coding certificate program, you will still need to get certified. If you want to get certified, you have a few common options to choose from, including:
Certified Risk Adjustment Coder – You will show you're an expert in medical record review when you earn this certificate.
Certified Professional Coder – Physicians prefer CPC medical coders. This certificate shows you're qualified and validates your proficiency in medical coding.
Certified Outpatient Coding – the COC is another option you can gain if you want to work with outpatient coding. This certificate shows you're proficient in medical coding for outpatient healthcare facilities.
If you want to specialize as a medical coder, you can pursue a specific medical coding certification. This can include general surgery, ambulatory care, family practice, anesthesia, or a few others.
Certification will require you to pass an exam. Once you become certified, you will likely gain better job prospects.
Step #4 – Gain some On-The-Job Experience
Gaining a few years of experience as a medical coder can help you expand your options. It can also help you get your feet wet before you decide to specialize. Gaining experience can help you decide the type of work setting you prefer, as well.
Step #5 – Earn More Certifications
After you have gained some work experience, you might decide to specialize. You can choose to gain another certification to increase your job opportunities and your earning potential.
Make sure you look into each certification and how it will help you advance your career. There are several options, and this is your opportunity to specialize in an area you prefer.
Most In-Demand Technical Skills for Medical Coders
If you want to make sure you can land the best medical coding job, you need to have the right technical skills. There are certain skills medical coders need to have. Many employers want to know that you have skills in the following:
Inpatient coding
Anatomy
Physiology
HCPCS coding
Health information technology
ICD-10
CPT coding
Customer billing
Outpatient coding
Medical terminology
This may seem like a rather large list, but many of these skills will be gained during your medical coding certificate program. It's also helpful if you have experience with Microsoft Office, good computer literacy, and good research skills.
Top Companies That Hire Medical Coders
Many healthcare companies will hire medical coders regularly. They need coders to help keep things moving smoothly. Each company may have different requirements for this position.
Some of the top companies that hire medical coders regularly include:
Aviacode
UnitedHealth Group
Maxim Healthcare Group
The Coding Network
nThrive
Altegra Health
iMedX
Medical Record Associates
Conifer Health Solutions
Humana
These companies and many others will hire medical coders. Once you have your certification, you can check for job listings from these top companies and many others.
Top Benefits of Becoming a Medical Coder
Ability to Work from Home
You will have the ability to work from home if you become a medical coder. This is different from many other healthcare professions. Working remotely can help you gain better work-life balance and job satisfaction. Plus, it allows you to set your own hours, to an extent.
Gain Healthcare Industry Experience
As a medical coder, your skills will become transferable. If you decide to work in a healthcare position in the future, you will already know the medical codes. This can help you with your next position if you decide to move into another area of healthcare.
Help Make a Difference
As a medical coder, you can play a big role in the healthcare system. You can help to ensure reimbursements and payments are handled properly. Your job is vital to the industry, and you will make an impact.
Work in Many Different Settings
Medical coders can work for hospitals, nursing homes, physician offices, and other healthcare facilities. You can choose from many different environments to fit your specific needs.
A career as a medical coder offers many different benefits. However, these four benefits are just the start.
Difference Between Medical Coding and Medical Billing
While you will process some things necessary for medical billing, a medical coder is not a medical biller. Medical coding comes first in the process. As a medical coder, you will use the right codes for each service provided.
After a medical coder is done, the medical billing department will process the information the coder provided. Then, they will turn it into a bill, which is sent to the insurance company for evaluation. After the insurance company has evaluated the bill, it will go back to the medical billing department. They will then charge the patient for any portion they must pay.
Frequently Asked Questions About Becoming a Medical Coder
What will I do if I become a medical coder?
As a medical coder, you will work with health information by translating physician's reports into a code known as the universal medical alphanumeric code. Then, you will use the knowledge you gain from thousands of medical codes to code medical records for insurance and billing purposes. Basically, as a medical coder, you are a unique type of translator.
Do medical coders have to complete continuing education?
Specific medical coding certifications will require continuing education. It's common to complete around 20 hours of continuing education courses every two years. The hours you need to complete will depend on the certifications you hold.
What type of skills do I need to become a medical coder?
If you want to become a medical coder, you will need the right skills. Working on your own is very important, along with great attention to detail. It's also necessary to have good typing skills and phone etiquette.
How much does a medical coder earn each year?
As a medical coder, you can earn an average yearly salary of about $44K. However, this can be much higher as you gain experience. Your salary will depend on the type of facility you work for, your experience, and your location.
What's the work environment for a medical coder like?
Most medical coders will likely work for doctor's offices, hospitals, and clinics. So while you can work from home as a medical coder, you might also work in a healthcare facility.
It's common to spend hours sitting at a desk in front of a computer. Medical coders commonly work with physicians and supervisors.
What is the cost to become a medical coder?
The cost to become a medical coder depends on the program you choose. The average community college program will cost around $3,500 per year. Other college programs for medical coding can range from $4,200 to $19,500.
Your certifications will also come with a cost. Most certification programs and exams will range from $125 to $300. In addition, you may also need to pay regular renewal fees and fees for continuing education courses.
---
If you want to become a medical coder, you can use this guide to help. The step-by-step guide for how to become a medical coder can give you just what you need. With the right skills and training, you can become a medical coder and enjoy a rewarding career.
Related Learning Opportunities
How To Become a Plumber

With a shortage of plumbers and plenty of expected growth, you can become a plumber and enjoy a great trade career.