If you've purchased a house, you might already have an idea of what a mortgage broker is. However, if you're considering becoming a mortgage broker, a deeper dive is necessary.
On the surface, a mortgage broker is simply someone that can help you get a mortgage. They will offer multiple mortgage programs for homebuyers and for those looking to refinance or take out a second mortgage.
Of course, mortgage brokers do far more than just sell you a mortgage. Let's look at the job duties of a mortgage broker and how you can become one.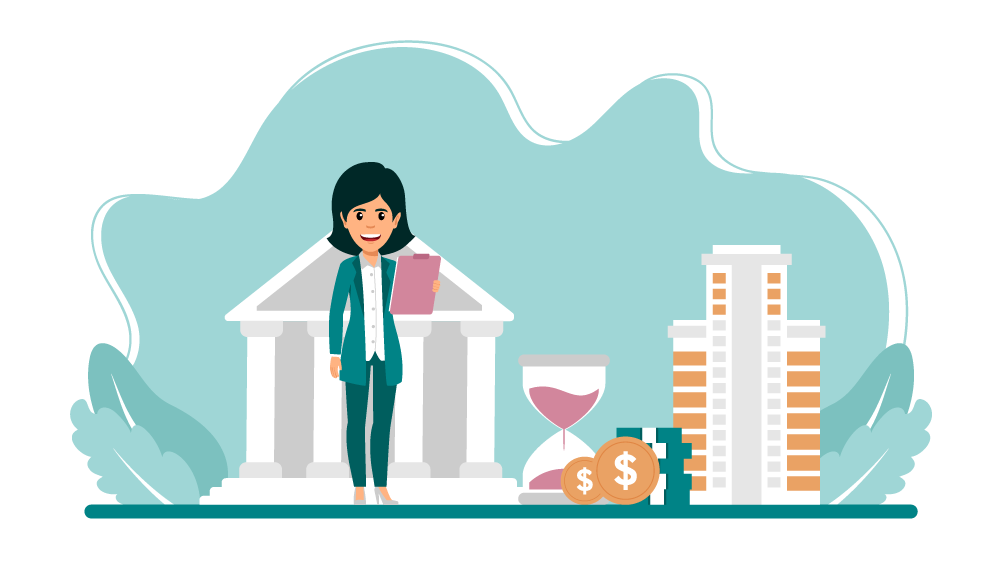 Job Duties of a Mortgage Broker
A mortgage broker is an intermediary between the homebuyer/homeowner and the lending institution. They will likely work with several lenders to help clients find the best mortgage for their specific needs.
As a mortgage broker, you will present options to your clients. Once they settle on the right mortgage, you might also help them complete the paperwork properly. It's possible to work as a residential or commercial mortgage broker.
The common job duties of a mortgage broker include:
Creating relationships with mortgage lenders
Finding new prospective homebuyers and homeowners seeking a mortgage
Gathering the necessary documents including employment verification and credit history
Applying for the mortgage loan for your clients
Comparing lending fees, interest rates, and closing costs for your clients
Helping clients choose the best possible mortgage for their needs
Explaining the repayment details of the mortgage to your clients
Ensuring all loans are compliant with laws and regulations
Completing the necessary closing paperwork with the title company, insurance broker, lender, and other agencies
You have a very important job as a mortgage broker. If working with homebuyers is something you want to do, this might be the right career for you.
The Role of a Mortgage Broker
If you become a mortgage broker, there are four things you should know:
You will spend a lot of time researching loan options and looking at the rates and products offered by lenders. This is a necessary part of the job. It's common to negotiate rates and terms with lenders, as well.
You can work independently or you can work for a mortgage broker firm. Many new brokers will work for a firm before going out on their own. Some will never work independently.
You will need to have and maintain your license. The mortgage industry is highly regulated and the right license is necessary.
Maintaining a strong network is a big deal. If you want to be successful as a mortgage broker, you will need to create and maintain relationships. This includes getting to know real estate agents throughout your community.
While this type of career can certainly be lucrative, you will have to put in the work.
How to Become a Mortgage Broker
If you want to become a mortgage broker, you will need the right education and training. It's also necessary to get the right license, depending on your state.
Necessary Education
Mortgage brokers don't have to have a college degree. However, you will need to complete high school. An associate's or bachelor's degree in finance, accounting, or business administration can be very helpful, however.
After you become licensed, you will also need to complete continuing education courses. The number of hours you will need to complete depends on your state.
Training
Mortgage brokers will need to complete a 20-hour training course. This course will cover federal and state mortgage laws, mortgage origination, and broker ethics. After completing this training, you will need to pass a licensing exam, as well.
Mortgage brokers will also receive on-the-job training. This may include company-specific software training, along with training on the different programs offered.
Getting Your Mortgage Broker License
The 2008 SAFE Act requires all mortgage brokers to pass the SAFE Mortgage Loan Originator Test. This test will cover both national and state topics. It's administered by the National Mortgage Licensure System (NMLS). You will need to renew your license every year, as well.
Along with passing the exam, you will need to pay a licensure fee, submit your application, and choose the right bond. This is necessary in all states, but the process might be a bit different from one state to another.
Build Your Network
Most mortgage brokers are only as good as the network they create. You need ways to connect with potential homebuyers and homeowners looking to refinance their mortgages. Connecting with real estate agents and other professionals throughout your community can certainly help.
Common Skills Needed to Become a Mortgage Broker
Mortgage brokers need to have the right skills to be successful. If you want to become a mortgage broker, you should develop the following skills:
Negotiation Skills – Mortgage brokers should be great negotiators. you might need to negotiate the terms with a lender or with a client. Good negotiation skills are very beneficial in this line of work.
Customer Service – A large part of your job will be working with potential homebuyers. Providing great customer service helps to lead to referral business. You need to work on becoming a good listener, someone that responds quickly to emails and phone calls, and someone that knows how to take care of clients.
Critical Thinking Skills – You will need to match the right program with the right borrower. With critical thinking skills, you can present the best options to your clients. A big part of your job will be reviewing documents and fitting clients into the best mortgage for their specific needs.
Communication Skills – Mortgage brokers must become master communicators. If you become a great communicator, both verbal and written, you can achieve success in this career option. Not only do you need to work with clients, but also lenders. Communicating well will help you go far.
These skills are all very necessary for mortgage brokers. If you want to be successful, take the time to develop these skills.
Frequently Asked Questions About Mortgage Brokers
How much can I make as a mortgage broker?
If you become a mortgage broker, you have the ability to make a very nice salary. Many brokers make far more than six figures. Indeed.com puts the average annual salary at about $76K with an additional $52K in yearly commissions.
Mortgage brokers working in New York, Orlando, Houston, or Denver will likely earn a higher-than-average salary. Since you will likely work for yourself, the income you receive will depend on your performance. Top mortgage brokers can earn more than $250K per year.
Mortgage brokers earn a large percentage of their income from commissions. Usually, they will earn an origination fee of around 3% of the loan amount. Lenders will also pay between 0.5% and 2.75% of the loan amount to the broker.
What are the most common benefits I will get as a mortgage broker?
Most mortgage brokers will receive benefits, such as a health saving account, flexible schedule, 401(k) matching, and AD&D insurance. You might also be able to work from home.
What type of work environment is common for mortgage brokers?
As a mortgage broker, you will likely be an independent contractor. This means you will probably be able to work from home. Some brokers will work from an office space, but many will just work from home. You might meet clients at coffee shops or in other public spaces, as well.
Do I need a mortgage broker bond?
A mortgage broker bond is a commercial surety bond every broker must get. This is necessary before you can become licensed. It helps to protect your clients if you don't follow the state regulations. Getting a mortgage broker bond also helps to give your clients peace of mind.
Are mortgage brokers in high demand?
No, but there is demand for this career option. Mortgage brokers are expected to grow by about 8% over the next ten years. This is slightly higher than the average of all occupations.
How do mortgage brokers build their client base?
There are many ways to build your client base as a mortgage broker. If you work for a firm, you might get regular leads from their marketing efforts. However, if this isn't the case, networking with real estate agents, financial planners, and other professionals can help you find clients.
Of course, getting referral business is a big part of building a client base, too. Take care of your new clients and they are more likely to refer business to you over time.
Those looking to help homebuyers and homeowners might want to consider a career as a mortgage broker. You will basically become the intermediary between the lender and the homebuyer/homeowner in this career. When someone wants to buy a home, they can see many options for their mortgage from a broker. If they go to just one lender, they don't get the same comparison.
As a mortgage broker, you can earn a very nice living. This can be a very rewarding career in many ways. Consider the steps it takes to become a mortgage broker and the job duties before you make your career decision.