Defensive Driving Course Colorado Now Online
While you may have gotten your ticket because you didn't slow down, there's no reason to slow down making it go away. If you've received a traffic ticket and have been court ordered to complete a defensive driving course Colorado, our online option makes it quick and easy!
Work from any internet enabled device
Work only at your own convenience
Avoid the headache of driving to a classroom
Work at your own pace and make your ticket dismissal stress-free
Don't endure the hassle of burning a Saturday in a classroom – with online defensive driving course we offer, feel free to decide when and where you complete the course.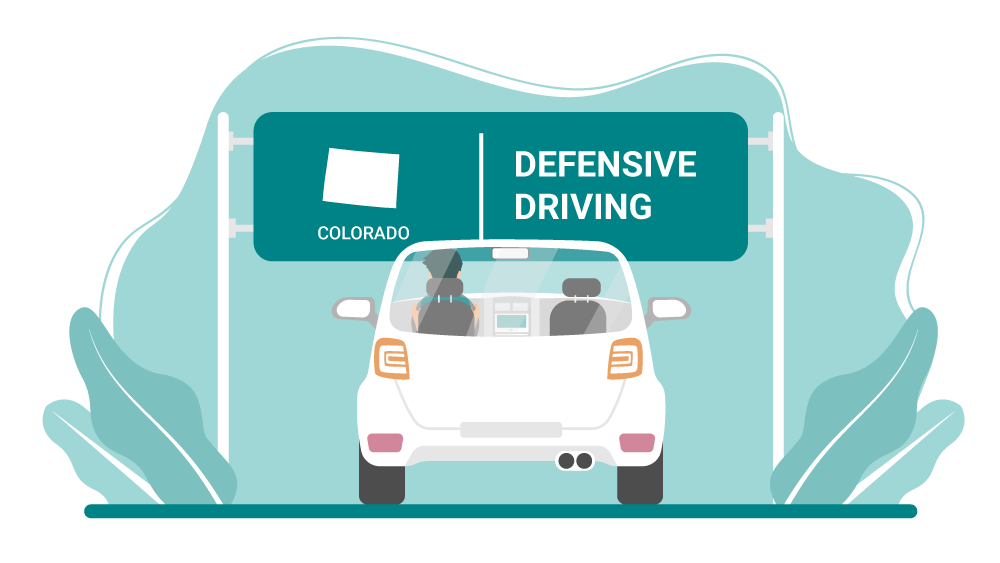 Get Colorado Defensive Driving Completed Online
A classroom version of traffic school comes with a number of disadvantages. First, you have to find a class, then drive to the class, then sit through the class. You have much better things to do with the little time you have in your busy schedule. With 100% online Colorado traffic school, you have the freedom and flexibility to work at your own pace from whatever place you choose. You don't even have to complete the course all at once, not even on the same day. Log in and out as often as you like, we'll save your place. Finish a piece at home, another on your lunch break and then finish at a park or library or coffee shop or…you get the idea. The classroom and hours of operation are entirely up to you. You don't have to turn your schedule upside down in order to complete Colorado traffic school.
Court Approved for Colorado Ticket Dismissal
Our course is recognized and fully approved for ticket dismissal in the following Colorado courts:
Alamosa Court House
Alamosa Municipal Court
Aspen Municipal Court
Berthoud Municipal Court
City of Greeley Municipal Court
Crowley Combined Court
Custer Combined Court
Golden Municipal Court
Grand Junction Municipal Court
Manitou Springs Municipal Court
Milliken Municipal Court
Otero Combined Court
Pitkin Combined Court
Pueblo County Judicial Building
Sterling Municipal Court
If you received your ticket somewhere other than these jurisdiction, contact your court to ask permission. Many other Colorado courts will accept a defensive driving course for ticket dismissal on a case by case basis.
A Defensive Driving Course Colorado the Easy Way
Driver education professionals and experts in learning theory worked together to create this course that maximizes knowledge retention by maximizing engagement and fun. The course includes animated 3D video clips, interactive graphics, and easy-to-understand subject matter to make learning easy and enjoyable. If you prefer listening to reading, choose our audio course option.
The course information is divided into 8 quick chapters for easy learning and quick completion. Course topics include:
Colorado Traffic Law
Proven Defensive Driving Techniques
Safe Driving Basics
Road Signs and Markings
At the end of each chapter, you'll take an easy 10-question multiple-choice quiz pulled right from the lesson material. The Colorado courts have set an 80% score as the standard to pass, but you will be given unlimited attempts to get the score you need.
At the end of the course, you'll take a 25-question, multiple-choice final exam with the same types of easy questions you will see in the quizzes. The same "try, try again" policy applies to the final, so you are as good as guaranteed to pass!
How About Some Car Insurance Savings?
Did you realize you might be leaving money on the table with your insurance company by NOT taking a Colorado Traffic School course? Many insurance companies give discounts to their insured drivers who voluntarily take a Colorado driver improvement course. Ask your insurance agent today if you qualify. This course can not only make you a better driver but can save you money as well.
Your Certificate Will Get to You Fast and Free
We know that the court has given you a deadline for completing your course and we won't keep you waiting to get your certificate. The moment you finish, your certificate will be processed and sent on its way. Finish by 3 PM CST, and we'll hand it to the mailman that day. If you need it faster than the mailman can get it to you, you can always choose one of our affordable expedited shipping options via Federal Express.
Relax, We've Got Your Back
An unparalleled course deserves unparalleled support, and that's exactly what you'll receive when you choose us. No matter the question or concern, no matter the day or time, we're always here to get you the information you need to get you back on your way. Give us a call or shoot us an email – we'll be glad to help!
Related Learning Opportunities
I Drive Safely Review

We reviewed I Drive Safely and learned everything we could to tell you about the driver education and traffic school leader.