Information Last Verified:
October 2, 2021 by
Jordan Fabel
After the financial crisis of 2008, the demand for certified financial risk managers (FRM) grew. Many banks, hedge funds, portfolio managers, and future calamities still need Financial Risk Managers. With the right FRM exam prep course, passing the FRM exam becomes much easier.
This exam is necessary to become FRM certified. Whether you're trying to go into risk management or use this certification to advance your current career, choosing one of the best FRM exam prep courses is necessary. Let's look at the top options to help you make the right choice.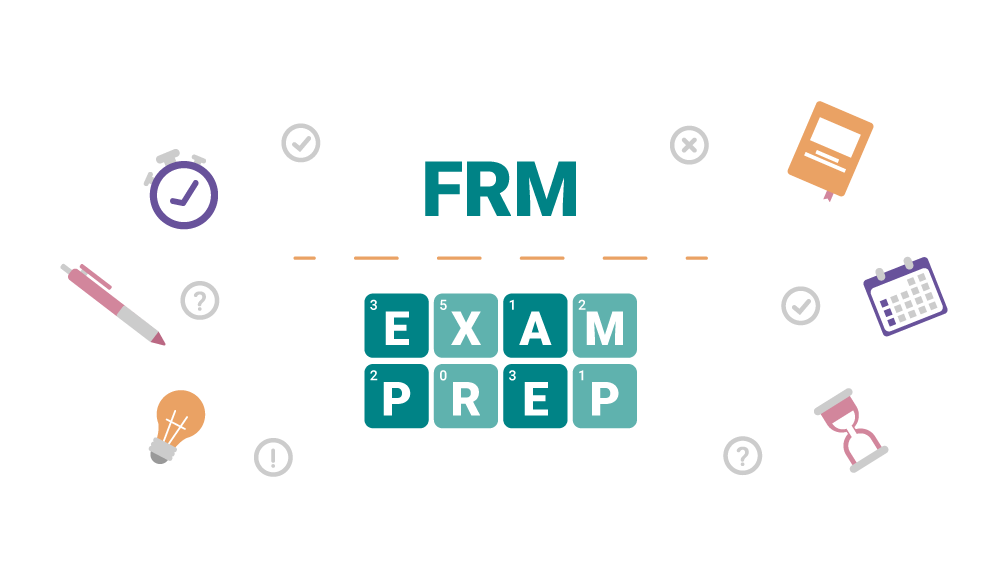 Top 5 FRM Exam Prep Courses
1. Bionic Turtle
Known as one of the best, if not the best, FRM exam prep course, Bionic Turtle offers plenty of benefits. You will gain access to a massive forum community, video tutorials, a huge bank of practice questions and so much more.
You can choose from three different packages with options for Part 1, Part 2, or a bundle to save you money. The overall cost will range from $249 to $799 per year, depending on the option you choose.
Bionic Turtle has been around since 2005. For more than 15 years, they have been perfecting the FRM prep they offer. One of the biggest benefits Bionic Turtle provides is the high exam pass rate. Compared to the overall pass rate, you will have a far better chance of passing the first time with Bionic Turtle.
The one big con of Bionic Turtle is the subscription pricing. You will also need to pay more if you want video study resources. However, many past clients have provided positive reviews of Bionic Turtle and believe it's well worth the money.
FRM Exam Prep
Bionic Turtle
With more than 4,100 practice questions, great study tips, and a full forum, Bionic Turtle offers a great tool to prepare and pass the FRM Exam.
Start Your FRM Prep Now!
We may earn a small commission if you use this link at no additional cost to you.
2. Kaplan Schweser
A test prep option with a long track record of success, Kaplan Schweser offers many packages to choose from. This is one of the better-known FRM exam prep courses you can choose from. However, they only offer Part 1 and Part 2 separately with no discount for bundling both parts.
Kaplan Schweser provides many learning materials and a pass guarantee with some of their study programs. You can buy study packages or buy individual materials or classes for both Part 1 and Part 2.
The study packages include the Essential Package for $399 per part. This program gives you access to checkpoint exams, quick sheets, a resource library, the SchweserPro QBank, quizzes, and more. You will get the Schweser PassProtection with this package, too.
If you choose the Premium Package it will cost $799. This package will give you access to OnDemand Classes, OnDemand Reviews, the Schweser Secret Sauce, and everything the essential package includes.
If you prefer to just get OnDemand classes, you can for $299. They also offer the Final Review program with different options for different prices. Whether you want a package or individual study materials, you can get what you need from Kaplan Schweser.
3. Wiley Efficient Learning
Another one of the top FRM exam prep courses, Wiley Efficient Learning provides incredible value. You can start with a 14-day free trial and even gain access to a pass guarantee. They offer a lifetime pricing model and often run massive discounted sales.
The study materials include course outlines, print or eBook study guide, formula sheets, full-length mock exams, and more. You can choose the materials you want and only pay for what you need.
The self-study course is $295 for Part 1 or Part 2. They do offer a 20% student discount and if you want a print study book, the cost is $345. This package will give you access to a test bank of 500 practice questions, one mock exam, a four-volume study guide set, and more.
You can get just the Test Bank of practice questions for $195 for Part 1 and the same price for Part 2. Wiley Efficient Learning also offers the Mock Exam for $75, if that's all you need. The Formula Sheets cost $45 per part and the study guide is $235 per part.
You can get the self-study package with many of these materials included or buy just the materials you want separately. The lifetime pricing means, if you don't pass the first time, you can still use the materials to improve your knowledge.
4. ApnaCourse
Some consider the FRM exam prep course from ApnaCourse to be one of the most all-inclusive options. It comes with three mock exams, an interactive forum, a WhatsApp study group, and much more. However, there is no online instruction and the Part 2 materials are not the best.
The cost of Part 1 is $346.67. You will get 46 hours of video lectures to cover 100 topics. You will also get more than 71 total practice tests and more than 300 questions.
The Part 2 course is very affordable at $106.67. However, it doesn't offer the same level of materials. It comes with 11 hours of video lectures, flashcards, and a question bank.
You will only get 180-days of access to the video lectures. However, you will get lifetime access to everything else including updates.
5. AnalystPrep
Another top FRM exam prep course comes from AnalystPrep. You will get unlimited practice quizzes, a large question bank, videos, a forum, private tutoring, and so much more. Lifetime access is offered and you can get all the help you need. AnalystPrep has been around since 2014.
They don't offer the large amount of online instruction others offer, but they do have a good video library. The videos offer great options and you can even use the YouTube channel to access your videos.
The basic Practice package will cost $249 per year for Part 1 or Part 2. If you want the Learn+Practice package, it will cost $399 per year. A bundle will cost $4599 and it will give you unlimited lifetime access, as well.
Frequently Asked Questions About FRM Exam Prep Courses
What is the FRM Exam?
The FRM exam is a two-part test for those seeking to become financial risk managers. It will consist of two, four-hour multiple-choice exams you will have to pass.
Part 1 of the test includes 100 multiple-choice questions. They cover the following four topics:
Foundations of Risk Management Concepts
Valuation & Risk Models
Quantitative Analysis
Financial Markets & Products
The second part of the FRM exam contains 80 multiple-choice questions covering the following topics:
Operational & Integrated Risk Management
Current Issues in Financial Market
Market Risk Measurement & Management
Liquidity & Treasury Risk Management
Credit Risk Measurement & Management
Risk Management & Investment Management
The exam is only offered in English. It will take about eight weeks to get the results from taking the FRM exam.
The pass rate for the FRM exam is about 47% for Part 1 and about 59% for Part 2 for the May 2021 exam. Historically, the pass rate will range from 39% to 53% for Part 1 and from 50% to 62% for Part 2.
How much does the FRM exam cost?
You will need to pay a one-off enrollment fee of $400. This is applied to first-time FRM candidates only. After this fee, you will need to pay $550 for each part with early registration. Standard registration for each part is $750.
The total cost you will spend to take the exam, along with the right study materials will range from $2,050 to $3,550. The cost will vary depending on when you register for the exam and the study program you choose.
When is the FRM Exam offered?
The FRM exam is offered in May, July, November, and December. Only Part 1 is offered in July and November, while only Part 2 is offered in December.
Is the FRM exam considered to be difficult?
Yes, it's the most challenging of the exams in the financial industry. The subjects are considered to be dry and harder to absorb. There's also a huge emphasis on quantitative issues.
The question format is multiple-choice, but it can very much be tricky. Some questions will provide double or triple negatives within the format. You will only have about 2.6 minutes per question, as well.
How much should I study before the FRM exam?
The GAR reports that students should spend about 240 total hours studying for each part. With a good FRM exam prep course, you might be able to cut that time down quite a bit.
Is getting one of the FRM exam prep courses worth it?
For many people looking to go into financial risk management, FRM exam prep courses are well worth the cost. If you don't pass the exam the first time, you will have to pay for it a second time, which is often more costly than a prep course. In addition, it may cost you even more money in lost income.
There are many good FRM exam prep courses out there to choose from. The top five are listed above with Bionic Turtle at the top of the list. Of course, choosing one that fits your budget and your learning style is very important.
Related Learning Opportunities
Is Magoosh Worth the Money?

Prep anytime from your desktop or mobile-device with a self-study platform. Magoosh offers online teaching, coaching, and testing.