If you're an analytical person, you might want to learn how to become an actuary. This is a high-paying career and in high demand. Let's look at what an actuary is and how to become one.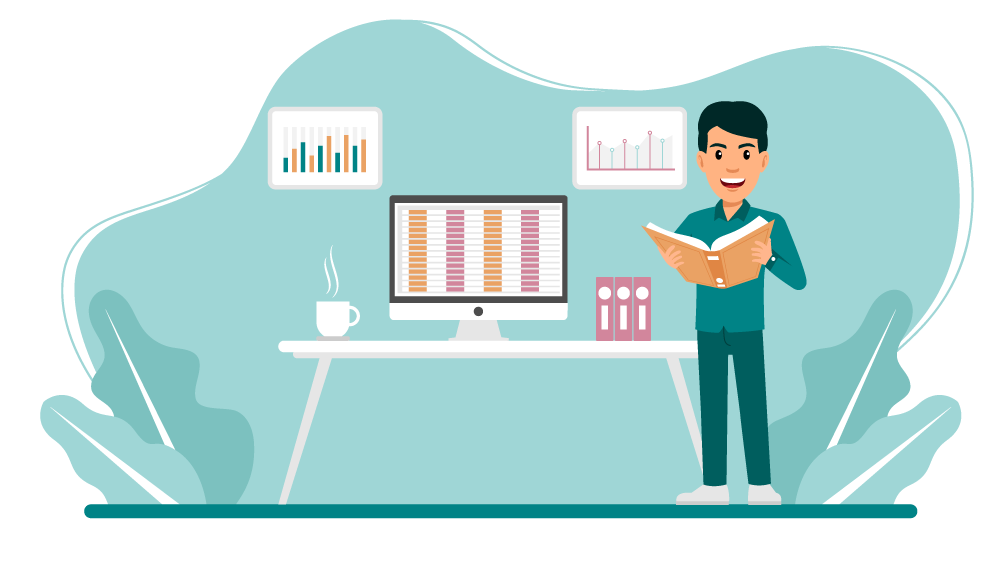 Job Duties of an Actuary
Commonly found in the insurance industry, actuaries tend to assess risk when granting insurance policies. However, an actuary can assess risk in other environments, too. They can work for government departments, tech companies, and financial companies.
An actuary will need to have good math and computer skills. A big part of the job is crunching numbers and analyzing statistics. They will also work with computer software designed to help assess risk. It's common for an actuary to work with financial analysts and accountants.
The most common types of actuaries include:
Life insurance actuary
Enterprise risk actuary
Pension and retirement actuary
Health insurance actuary
Property and casualty insurance actuary
As an actuary, you will create, test, and analyze business strategies to help increase profitability. Common job duties include:
Designing safeguards to ensure future decisions generate high profits
Analyzing the possibility of a future event occurring
Building strategies to keep negative effects to a minimum
Estimating the impact of an event, such as a natural disaster or death
Creating reports, tables, and charts to illustrate the calculation better
Sharing their findings with government officials and shareholders
An actuary spends quite a bit of time working with numbers. They are an important part of many business decisions.
How to Become an Actuary
Do Well in High School
While some careers only require you to finish high school, you should do well in high school if you want to be an actuary. With a high GPA and a good score on the SAT or ACT, you can get into a better degree program.
If you want to become an actuary, you might want to invest in a study program for the SAT or ACT. This can ensure you score higher and get into a better college.
Get Your Bachelor's Degree
A good degree program can help open up many doors in the future. You will need to get a bachelor's degree if you want to work as an actuary. It's common to get a degree in statistics, business, finance, actuarial science, or economics.
During college, take plenty of math courses. These courses can help you later in your career.
Pass Your First Two Exams
As an actuary, you will need to pass many exams throughout your career. It starts with the two beginner's exams. These are known as Exam P and Exam FM.
Exam P is the Probability exam and will test your knowledge of the necessary tools used for quantitatively assessing risk. You will need to understand calculus and have basic risk management and insurance knowledge to pass this exam.
Exam FM is the Financial Mathematics exam. It will last three hours and provide a multiple-choice exam through computer-based training. This exam will test your basic knowledge of the fundamentals of financial mathematics. You will need to have a good understanding of valuation, pricing, investment income, valuing contingent cash flows, asset/liability management, pricing, and capital budgeting. Basic calculus will be necessary, along with some understanding of probability.
Passing these two exams is just the start. Good study programs and practice tests can help you prepare.
Complete an Internship
Once you've passed the beginner's exams, you will likely need to enter into and complete an internship. This will help you to gain some experience and work for established actuaries. During your internship, you will understand the day-to-day work, and you will gain some connections. Sometimes, internships lead to paid positions.
Work as an Entry-Level Actuary
Now, you can work your first job as an actuary. This will likely be an entry-level position in the field. As your first job, you will gain plenty of experience, and you will start to work your way up to a better career as an actuary.
How to Further Your Actuary Career
Choose Your Career Direction
As an actuary, you can choose between the CAS (Casualty Actuarial Society) or SOA (Society of Actuaries). If you choose the SOA, you will likely be working with health insurance, life insurance, or retirement. Those choosing the CAS will be working with property and casualty insurance.
It's important to make this decision now as it will lead to the next set of exams you will need to take.
Associateship
You will advance through the levels of your actuary career, starting with obtaining an associateship. This requires you to complete seven out of ten exams. You already took the first two exams in school, so you have five more to complete.
The direction you choose between SOA and CAS will determine the exam topics you will need to understand. For the SOA path, your exams will cover predictive analysis, actuarial mathematics, and statistics for risk. Those choosing the CAS path will take exams covering financial risk, estimating claim liabilities, ratemaking, regulation and financial reporting, and actuarial statistics.
Fellowship
The next level of your actuary career is attaining a fellowship. This requires you to complete three more exams. Once you do, you will be a fully certified and qualified actuary.
The final two exams are usually completed after you start working full-time. Your employer will often sponsor you to take these exams.
Some companies offer Actuarial Student Programs. These programs help to support you through the process of becoming an actuary. They may cover exams, materials, study time, and other things you need to complete the necessary exams.
Become a Manager
The final stage of the career path for most actuaries is becoming a manager. You don't have to be a fully qualified actuary for this state, but it's helpful. In larger companies, you can move into management before completing all your exams.
As an actuarial manager, the average salary is about $135K per year. This is significantly higher than the average for an actuary.
Frequently Asked Questions About Becoming an Actuary
What is the salary for an actuary?
It's a well-paying career with plenty of room for a larger salary, too. An actuary can earn an average salary of about $114K per year. With more than 5 years of experience, it's possible to earn closer to $200K per year.
Top companies often pay more than $150K per year, and your location will make a difference, too. Hartford, CT, is the highest paying location for actuaries, with New York City right behind.
Is the actuary career growing?
Yes, this is a growing career field. It's expected to see an increase of about 18% over the next ten years. This is much higher than the average of all occupations. Most of the increase is expected to be seen in the insurance industry.
What type of work environment is common for actuaries?
An actuary will likely work in an office setting for a consulting firm or insurance company. It's usually a full-time, 9-to-5 type of position with some overtime when deadlines are tight.
It's common for actuary positions to come with a good work/life balance. Flexible hours are common, and there are many career opportunities in this field of work.
Do I need a degree to become an actuary?
Yes. About 87% of actuaries will have a bachelor's degree, some holding a master's degree. It's possible to become an actuary with an associate degree, but very unlikely.
How long will it take to become an actuary?
You will need four to five years to get your bachelor's degree and even longer to earn an associate actuarial certification. Typically, it takes about four to six years to become an actuary. However, there is some flexibility, and it will depend on how fast you land an entry-level job.
Who hires actuaries?
Insurance companies are the most common type of employer for actuaries. Some of the top employers for this type of career include Accolade, Marsh & McLennan Companies, Equitable, the US Department of Labor, and the State Compensation Insurance Fund. Most insurance companies staff actuaries, and they can also be found in the financial industry.
What types of benefits do actuaries usually receive?
It's common for actuaries to get plenty of great benefits. Employers may provide a loan repayment program or tuition reimbursement. It's also common to gain access to health insurance, including dental and vision. A 401(k) with employer matching is also rather common.
Which actuaries earn the highest salary?
Chief actuaries are the best-paid in the industry, followed by principal actuaries. Partner actuaries, lead consultants, and investment actuaries are also well-paid.
Related Learning Opportunities