When you need to pass the USMLE (United States Medical Licensing Examination), you need the right USMLE prep course. This is a huge milestone for many in the healthcare industry.
Passing the USMLE Step 1 will be necessary to become a licensed physician in the United States. It's also required for about 98% of the residency programs in the United States.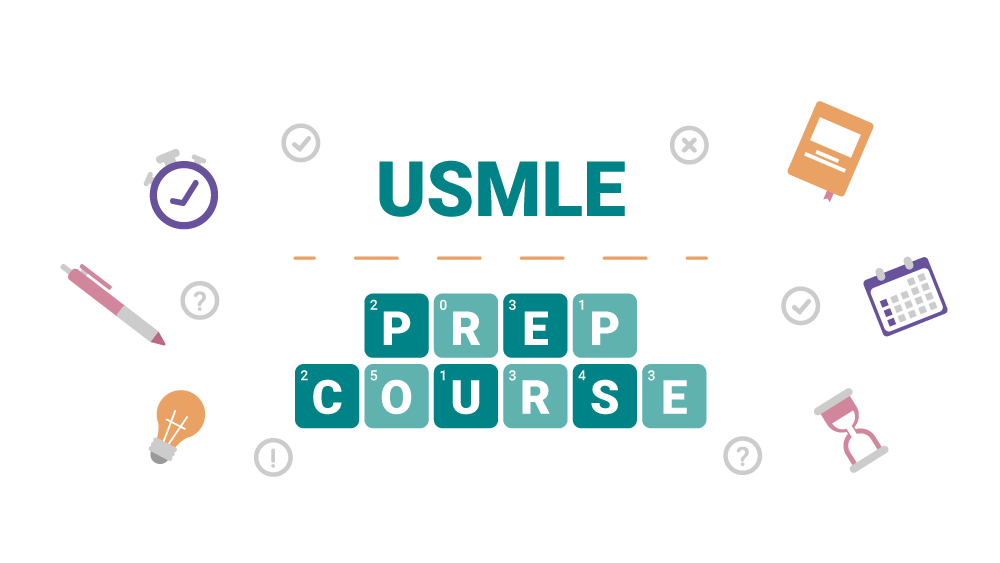 While it's required, the USMLE is not easy. It's known as one of the hardest exams given. You will need to have an excellent understanding of biochemistry, genetics, nutrition, microbiology, and more.
Without the right USMLE prep course, you could struggle to pass Steps 1, 2, or 3. You need the right prep course to help no matter which step you're at. Let's look at the best USMLE prep courses to choose from below.
What are the USMLE Step Exams?
Before getting into the top USMLE prep courses, you should know exactly the USMLE step exams. Each exam is broken down below:
Step 1 – This exam is often taken at the end of your second year in medical school. It's a one-day computer exam focusing on anatomy, biochemistry, pathology, pharmacology, behavioral science, microbiology, and physiology.
Step 2 CK – This multiple-choice test will cover the essentials of clinical science for patient care and medical knowledge. It's a nine-hour exam with random subjects, which means you have to be able to go from one topic to another without missing a beat.
Step 3 – This exam is a two-day computerized test that will focus on patient management and your ability to evaluate a physical exam and a patient's history. It will also cover ordering diagnostic tests and selecting initial therapies.
These three exams are necessary for becoming physicians in the United States. They are incredibly difficult, but the right USMLE prep course will help you better prepare.
Top 6 USMLE Prep Courses for Step 1, 2, & 3
1. SmashUSMLE
Known as one of the best USMLE prep courses on the market today, SmashUSMLE offers a massive variety of plans. They provide live online classes and in-person classes. In addition, you will gain access to more than 250 hours of video lectures and more than 4,000 practice questions.
When you choose this USMLE prep course, you will also get 1,000 flashcards and plenty of other study tools. In addition, it's a mobile-friendly option you can customize to fit your learning style and schedule. SmashUSMLE also provides a money-back guarantee and boasts a 99% pass rate with an average of 235 to 240.
The cost of SmashUSMLE ranges from $240 to $1,497, depending on the type of course you choose. So naturally, the lifetime plan is the most expensive.
2. BoardVitals
Offering a great free trial option, BoardVitals provides you with ten days to check things out before buying. Then, if you have at least six months to prepare for the test, they have a Master plan that will help. This plan even offers a 100% pass guarantee.
The Prepare plan gives you three months of access, and they do have a Cram plan with one month of access. BoardVitals offers 3,300 questions, an exam blueprint, and detailed explanations.
The BoardVitals USMLE prep course ranges from $69 to $209, depending on the package you choose. You can start with a 10-day, 30-question free trial. They also give you an ask an expert feature, which can help quite a bit with your preparation.
3. Achievable USMLE
An online-only option, the Achievable USMLE prep course will help you study and prepare for the Step 1 exam. You will be able to study with more than 1,400 review questions, which will cover all the necessary subjects. You will also get a full online textbook that is mobile-friendly.
The Achievable USMLE course will also provide you with the quizzes you need to practice. In addition, it comes with adaptive learning techniques to help you retain the information and master each subject.
The cost is $299, and they only provide one option. It's a self-paced exam prep choice with a money-back guarantee and personalized quizzes.
4. Lecturio
Known for offering USMLE prep courses with incredible instructors, Lecturio is a more budget-friendly option. This option starts as low as $7.49 per month. So if you're looking to get incredible value for your money, this might be the right prep course for your needs.
You will get more than 600 hours of video lectures from award-winning instructors. The instructors come from Hopkins, Harvard, and other top institutions. You will also gain access to the AI technology from Lecturio to help you with long-term mastery.
The USMLE question bank from this prep course offers both Step 1 and Step 2 CK. You can choose many schedule options, too, ranging from 40 to 99 days.
The cost ranges from $7.49 to $17.49 per month, and this USMLE prep course offers online classes with a money-back guarantee. It's one of the most affordable options on the list when preparing for the USMLE.
5. PASS Program
Offering USMLE prep courses for Step 1 and Step 2 CK, PASS Program offers on-demand, in-person, and live online classes. You can choose the format you prefer and get the help you need to pass the USMLE the first time.
The PASS program questions help encourage a more interactive class for study. You can choose a five-week program or a 12-week program. These programs often run five days a week with eight hours of study and a lunch break. Students who are taking courses on-site gain access to the computer lab.
The cost ranges from $899 to $5,500, depending on your choice. The on-demand online classes are the least expensive, but you can also add tutoring for an extra cost. Again, this is a very expensive option on the list, but you may also get housing if you do in-person classes.
6. Kaplan
A highly trusted name in test prep, Kaplan offers USMLE prep courses for Step 1, Step 2 CK, and Step 3. In addition, they provide on-demand instruction and live online courses to choose from. You can even get in-person lectures from Kaplan in some areas.
The course will provide about 270 hours of instruction with personalized study plans and one-on-one advising. You get weekly workshops and access to on-demand video lectures, too. In addition, of course, there's a large question bank for studying.
The cost of the programs from Kaplan range quite a bit. You can choose options as low as $79 or up to more than $9K, depending on the help you want. The in-person option is the most expensive option at $9,999.
Which USMLE Prep Course is Right for You?
Choosing the right USMLE prep course makes a big difference. It would be best to consider how much time you have to prepare, your learning style, and your budget. There are plenty of things you want to consider when choosing the right USMLE prep course for you.
Preparation Time
If you have six months to prepare, you can likely use any of the top USMLE prep courses to help you get ready. However, if you want to take in-person courses, you will likely check the schedule first. With less time, you might need a cram prep course that will only take a few weeks to complete.
Learning Style
You may prefer video over audio, or maybe you prefer to read instead of watching a video. Your learning style should help to guide your decision when it comes to choosing a USMLE prep course. For example, some courses offer video only, while others offer only audio or text.
Budget
The price of USMLE prep courses can range anywhere from about $20 per month to as much as $10K total. There is a course for just about any budget, and some will offer lifetime access or just a few months of access. Consider your budget when making your final decision.
Along with these three important factors, consider the features you get with each USMLE prep course, including:
Is there a free trial you can use?
How many practice questions and tests do you get?
Will the classes be online or in-person?
Do you get one-on-one tutoring, or is it an extra option?
Does the provider offer any money-back guarantee?
There are many features to consider, and some USMLE prep courses offer more features than others.
How Much Time Do I Need to Prep for the USMLE?
This is likely the most important exam you will ever take. It's best to have at least six months to prepare with any of the USMLE prep courses. Some students may need more or less time to prepare.
Remember, you only get six attempts to pass the USMLE. So if you don't pass on the first attempt, it will cost you time and money, as well.
---
When you're trying to pass the USMLE, you need the right help. Use one of the top USMLE prep courses listed above to better prepare before you take Step 1, Step 2 CK, or Step 3 of this difficult exam.