Learning how to become a doctor is a popular option. Many people aspire to become a doctor to help others and earn a high salary. But, of course, this type of career also comes with a certain level of prestige and respect.
If you've been dreaming of becoming a doctor all your life, it's time to learn how to become a doctor. But, first, let's look closer at the job duties of a doctor and the steps you will need to take to become one.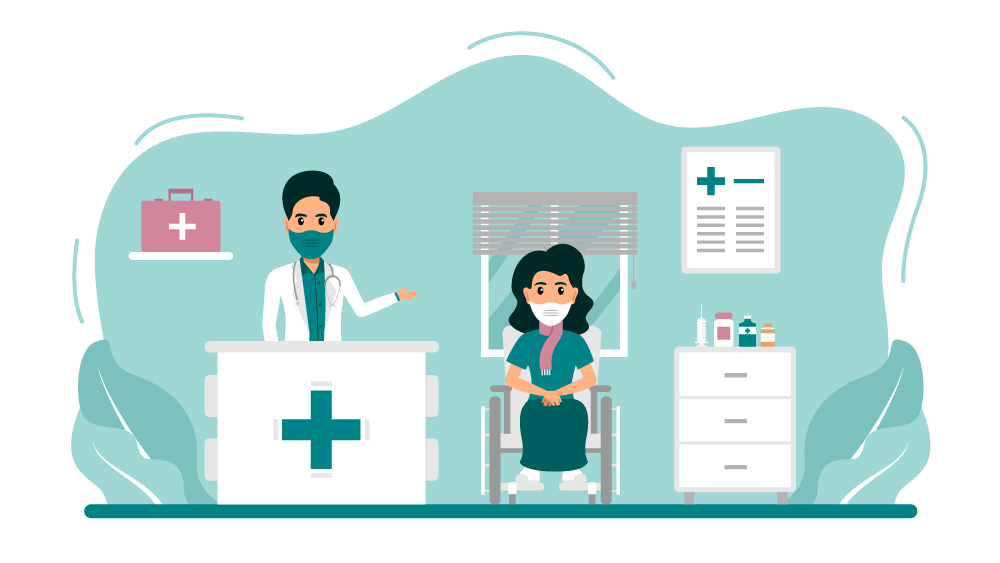 Job Duties of a Doctor
Also known as a physician, a doctor is a medical practitioner that helps patients with their health. You will analyze the health of your patients and help to diagnose them based on the symptoms presented. Doctors also provide treatments, prescribe medications, and provide referrals to specialists.
There are different types of doctors, which may have different job duties. But, for the most part, a doctor will diagnose and treat illness and injury in their patients. How they do this might be determined by the type of doctor they become.
Specializations for Doctors
If you want to become a doctor, you will likely specialize in one of many areas. Some of the most common specializations include:
Pediatrician – A doctor working with children is known as a pediatrician. You will provide informed consent and information for vaccinations, annual checkups, and care for illnesses like the flu or strep throat.
Family Physician – As a family physician, you will work with adults and children. You will be the first doctor a family sees, in most cases. If someone feels sick, they will likely see their family physician. If you become a family physician, you will conduct tests, look at symptoms, and refer patients to specialists when necessary.
Obstetrician/Gynecologist (OB/GYN) – If you want to work specifically with women and their reproductive health, this is the specialty for you. As an OB/GYN, you will provide annual checkups, work with women through pregnancy, and even deliver babies. You might help to address issues when it comes to conception and infertility, as well.
Internal Medicine Physician – When you decide to become an internal medicine physician, you will work with adults in primary care. You will likely work in a hospital setting, but there are many different specialties within this category.
Surgeon – If you want to operate on patients, you will want to become a surgeon. This type of doctor will plan the process of a procedure and carry it out. You may work on damaged organs, bones, and other parts of the body as a surgeon.
There are many different types of doctor specialties to consider. Often, medical students will choose their specialty towards the end of their general medical education. However, you may have already chosen the type of doctor you want to become.
How To Become a Doctor in 8 Steps
Step #1 – Do Well in High School
While finishing high school is certainly important, you want to do very well in high school. In addition, getting into a top bachelor's degree program is very important if you want to become a doctor. So keep your GPA up, take as many honors or AP courses as you can, and score well on the SAT or ACT.
Step #2 – Get a Bachelor's Degree
You will need a bachelor's degree to become a doctor. Then, of course, you will need even more education, but this is the start of the path to becoming a doctor.
There is no specific major you have to choose during your undergraduate program. However, a pre-medical or biology degree is usually the preferred option for those wanting to go to medical school.
You will need to do very well in science and math courses in high school and during your years while earning your bachelor's degree. These programs are very competitive. Make sure you keep your GPA up to help enhance your medical school applications.
Along with your education, you should get involved with volunteer programs. Anything in the medical field can help you gain some hands-on experience.
Step #3 – Pass the Medical College Admission Test (MCAT)
The MCAT is usually taken during your junior year. You will need to pass this test and score very high if you want to get into the best medical schools in the world. This test will include multiple-choice questions, and it will test both your verbal skills and your problem-solving skills.
MCAT scores are one of the main deciding factors for medical school admission. Therefore, many students use MCAT test prep courses to ensure they are well prepared to take the exam.
You want to know specific subjects very well, such as biology, physics, and chemistry. You can take the MCAT up to three times a year, and you may want to take it more than once.
Step #4 – Finish Medical School
Once you're accepted into a medical school, you will need to complete your schooling and training. This will likely take about four years to complete. You will go through classroom work, along with on-site clinical work with doctors. Some of the courses you will take during medical school include Biochemistry, Anatomy, Medicine, and Pathology.
Step #5 – Pass the U.S. Medical Licensing Exam Parts 1 and 2
If you want to become a doctor, you must pass all three parts of the USMLE (U.S. Medical Licensing Exam). You will start with the first two parts while you're completing medical school.
Part 1 will need to be completed during the third year of medical school. This part will test your knowledge of medical principles. Part 2 will be taken the next year and will test your knowledge on diagnoses and diseases.
Step #6 – Start Your Residency Program
At this point, you will need to choose a specialty. This will make it much easier to apply for a residency program. Then, during your three-year residency, you will work directly with patients within the specialty of your choosing.
Step #7 – Pass the USMLE Part 3 and Become a Licensed Doctor
Now you will need to pass the final part of the USMLE. Part 3 will test your ability to practice medicine and prioritize patient care. You will take this part during your residency program. Once you pass the final part of the USMLE, you will earn your medical license.
Step #8 – Earn Certifications/Complete a Fellowship
You may or may not need additional certifications or a fellowship. It depends on your specialty as a doctor. If you go into a specific type of medicine, a fellowship may be necessary. Others may require a certification.
Some certifications are optional but make you a more attractive candidate. For example, it's common to apply for certifications towards the end of a fellowship.
Frequently Asked Questions About Becoming a Doctor
How much can I make as a doctor?
The average salary for a doctor, according to Indeed.com, is about $240K per year. The type of doctor you become will likely determine the salary you earn. Some specialties pay more than others, and some locations will also pay higher than others.
Top employers may pay more than $400K per year for doctors. Working in New York City, Indianapolis, Dallas, or Greenville may earn you a higher salary.
According to NSHSS.org, the highest paying doctor positions are found in Orthopedics. Plastic Surgery is next on the list, followed by Otolaryngology, Cardiology, Radiology, and Gastroenterology. The lower-paying options include Pediatrics, Public Health & Preventive Medicine, and Family Medicine. Even at the lower end of the scale, doctors will earn a six-figure salary or higher.
What type of benefits do doctors often get?
As an employee, a doctor will likely receive many benefits. These benefits may include a flexible schedule, malpractice insurance, health insurance, disability insurance, relocation assistance, and loan forgiveness. It's also common for doctors to receive a Visa sponsorship, license reimbursement, and a 403(b).
Which exams will I need to pass to become a doctor?
Every doctor, regardless of specialty, will need to pass the MCAT exam. This is the exam necessary to get into medical school. Not only should you pass this exam, but you should also score very high. A higher score may help you become admitted into a better medical school.
Along with the MCAT, you will also need to pass all three parts of the USMLE. This exam is necessary for licensing, with two parts taken during medical school and one during your residency.
---
Learning how to become a doctor may be the first step in a very exciting and rewarding career path. So whether you're in high school trying to figure out what career you would like to pursue, or you're ready to change careers, becoming a doctor might be for you.
It's a longer career path than others and will require many years of education. However, the salary is very high, and you will get to help people as a doctor. So, if you've been dreaming of becoming a doctor, use the steps above to realize your dream.