When you need to complete the Kentucky traffic school course, you don't have to sit in a classroom and pretend to pay attention. You can take the course and pass it on your own time with the online version.
In Kentucky, the names "Traffic School" and "Defensive Driving" are both used to describe the same course.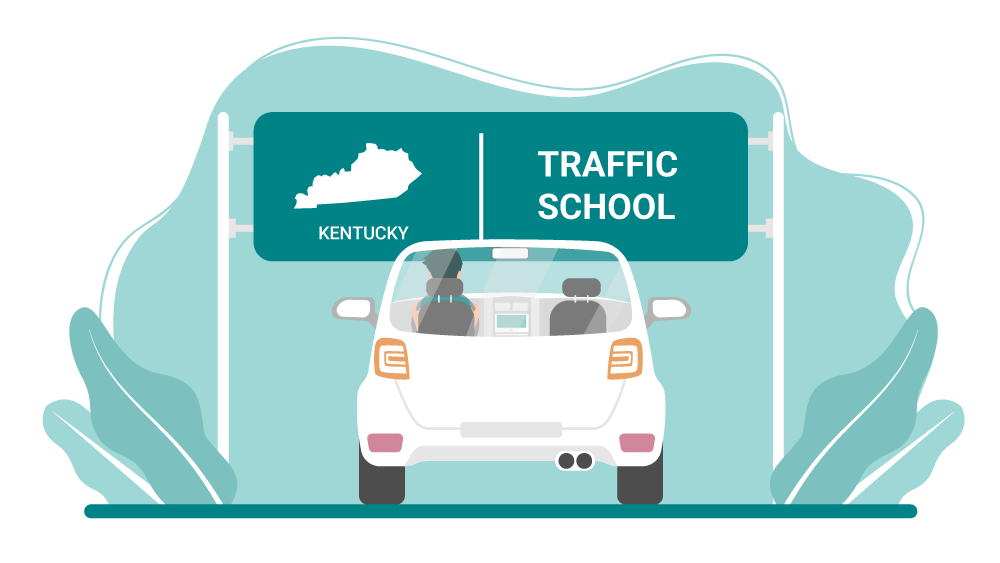 Whether you're trying to get a traffic violation dismissed, gain an insurance discount, or fulfill a requirement for your employer, the Kentucky defensive driving course offers the solution. There are many benefits you can gain with the online version of the course.
The #1 Online Traffic School/Defensive Driving course in Kentucky is MyImprov!
5 Benefits of Taking Kentucky Traffic School Online
1. Fulfill Employment Requirements
Rideshare companies, such as Uber and Lyft, must have drivers take the driver safety training course known as defensive driving. They must complete this two-hour class before they can become a rideshare provider in the state of Kentucky.
With the online Kentucky defensive driving course, you will fulfill this requirement, and you will be able to start working as a rideshare provider. Whether you want to work for Lyft, Uber, or another rideshare company, completing the online course will get you one step closer.
2. Start Your Course Immediately
With a classroom course, you have to wait until the scheduled time to take your course. When you choose online defensive driving, you can start immediately after registering and paying the fee. This means you can start working on completing the course as soon as you want instead of waiting.
3. Available 24/7
An online course lets you access the material anytime you want. You can work on completing the course at night, in the morning, on your lunch break, or whenever you want. With 24/7 access, you get to work when you want, not when someone tells you it's necessary.
4. Work at Your Pace
When you choose the online version of Kentucky traffic school, you get to work at your pace. Instead of sitting in a classroom and waiting for the next break, you can work at your pace and complete as much or as little as you want per session. This is often more convenient for those with jobs, children, and other obligations.
5. Pick Up Where You Left Off
You can log out of your account with most providers and pick up right where you left off when you log back in. Even if you choose to work on the course at home on your computer, but you decide to log in later on your smartphone, it will save your place for you.
Eligibility Requirements for Traffic School in KY
You will be eligible to take Kentucky traffic school online if you have received a traffic citation recently and the court referred you to traffic school. It's also necessary to hold a valid Kentucky driver's license.
As long as you haven't attended traffic school in the past 12 months, you can use it to remove the points from your driving record. Most eligible drivers will receive a letter from the Division of Driver licensing letting them know they are eligible to take the course.
Even though the ticket won't be reported to your insurance and the points will not go on your record, the violation will remain on your driving record for either three or five years, depending on the citation.
Topics Covered by the Defensive Driving Course
When you choose to take an online version of the Kentucky defensive driving course, you will learn about many topics, including:
Dangers on the road when driving drunk or impaired
Pedestrian safety
How to avoid driving distracted
Kentucky traffic laws
Good driving behavior
Highway safety facts
Defensive driving techniques
And more!
The course will cover all the necessary topics to ensure you become a safer and more responsible driver.
Frequently Asked Questions About Kentucky Defensive Driving
Why do I need to take the Kentucky defensive driving course?
Taking defensive driving is often done to clear a traffic ticket from your record. If you want to keep the points off your driving record, you can take the Kentucky defensive driving course to eliminate the point.
Another common reason to use this course is to keep the ticket from being reported to your insurance company. If it's reported, your rates may go up, but with defensive driving in KY, you won't have to worry.
How long is the defensive driving course in KY?
The state requires you to spend at least four hours taking the online Kentucky defensive driving course. You can complete the entire course in one session or spread it out as you have 30 days to complete the course.
How many times can I take defensive driving?
Kentucky state law allows you to take the course once every 12 months with no limit to how many times you can use it to remove points from your license.
Will I have to take a final exam?
Yes, you will need to complete a 30-question multiple-choice final exam. It's necessary to get 24 questions or more correct to score an 80% or higher and pass the test. You will get up to three attempts to pass the final exam.
What happens if I fail the final exam three times?
If you fail the final exam on all three attempts, you will have to re-register and retake the Kentucky defensive driving course.
Will my completion of the online course show up on my driving record?
Yes. It will show up on your five-year driving record, but it will not show up on your three-year driving record.
How much will the course cost?
The online version of Kentucky defensive driving can range in price from about $20 to $40. It depends on the course you choose and the provider.
If you've been permitted by the court to take Kentucky defensive driving to remove the points from a traffic violation, it's a great option. You can enroll in an online course and work at your own pace and on your schedule. The online version gives you plenty of benefits and will help keep the interruption to your day-to-day life minimal.
Related Learning Opportunities
Colorado Drivers Ed

When it comes to Colorado drivers ed, finding the right driving school can make all the difference for a new teen driver. Get started today!