As a mortgage loan officer (MLO), you will help people looking to buy a home. You may also help those looking to refinance their current mortgage. It's a unique career that can be rather rewarding in the real estate industry.
If you've been thinking about a career as a mortgage loan officer, you probably want to know more about the job. Of course, learning how to become a mortgage loan officer will also be helpful. Let's look at the job duties of an MLO and how you can enter this career.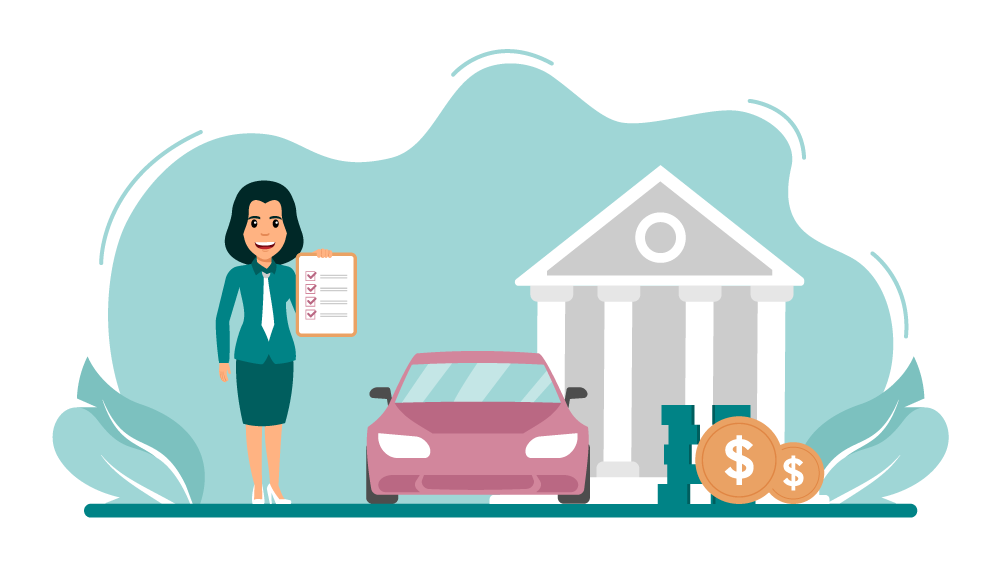 Job Duties of a Mortgage Loan Officer
When you learn how to become a mortgage loan officer, you will become a finance professional. Your job will be to help qualify people for home loans. This may include loans for the purchase of a home or refinance loans.
A big part of your job will also be to inform potential customers of the current interest rates. You will help them better understand the home loans programs and provide some guidance when it comes to getting a mortgage.
Some of the common job duties of a mortgage loan officer include:
Collecting the necessary information from borrowers, including income documents, application information, and other financial information
Using the information, you've collected to figure out which type of mortgage program a client qualifies for
Choosing the best mortgage program for each homebuyer or clients
Finding new clients through marketing methods online and offline
Maintaining highly accurate documents on all mortgage transactions
Working with underwriters, appraisers, title companies, home inspectors, and other real estate professionals
Complying with the privacy laws and confidentiality policies throughout the entire mortgage process
These job duties are rather common for mortgage loan officers. You will be helping home buyers and homeowners walk through the process of getting a mortgage loan.
How To Become a Mortgage Loan Officer in 5 Steps
Step #1 – Meet the Minimum Requirements
Every state is a bit different, but you will likely need to meet the minimum requirements to become an MLO. You will need to be at least 18 years of age, have a high school diploma or GED, and have basic math and financial skills. If you can take math and/or finance-based classes in high school, this can be helpful.
While getting a college degree isn't necessary, it can be helpful. You can get a degree in finance or business to put yourself ahead of other candidates for this career.
Step #2 – Complete the Pre-Licensing Courses
It's a good idea to take specific pre-licensing courses, even if it's not required in your state. The National Mortgage Licensing Service (NMLS) will require 20 hours of total coursework to get your license. Courses covering the following topics will be necessary:
Ethics including fraud, consumer protection, and fair lending (3 hours)
Federal laws and regulations (3 hours)
Lending standards for nontraditional mortgage products (2 hours)
Other mortgage origination courses (12 hours)
You will also learn about mortgage lending laws for your specific state and other state-specific topics.
Step #3 – Check Your State License Requirements
Before you move on to the right exams to get your MLO license, you want to check your state requirements. Every state is a bit different and will have specific guidelines. Make sure you pay attention to what your state requires.
Step #4 – Pass the Secure and Fair Enforcement Act MLO Exam
The Secure and Fair Enforcement Act (SAFE) MLO Exam will require a minimum score of 75% to pass. You will need to know state and federal mortgage lending laws to pass this test. If you don't pass on the first try, you will need to wait 30 days before you can retake the test. Those not passing after three attempts will need to wait 180 days before trying again.
It's best to make sure you pass the SAFE MLO test the first time. Along with this test, you will need to:
Register with the NMLS
Authorize a credit report and have a strong credit history
Submit to a criminal background check including fingerprints
Disclose any financial regulatory agency charges against you
Provide 10 years of financial service employment history
Offer up several types of identifications
These requirements will need to be met to get your MLO license. You will also need to gain sponsorship from your employer and get an NMLS Unique Identifier.
Step #5 – Keep Your License Active
After receiving your MLO license, you will need to keep it active. This is done by renewing it every so often. You will need continuing education courses to renew your license, as well.
Frequently Asked Questions About Becoming a Mortgage Loan Officer
How much can I make as a mortgage loan officer?
If you become a mortgage loan originator, you can earn a very high salary each year. This position pays around $250K per year, according to Indeed.com. More than $27K can also be earned in commissions.
Indeed.com also lists the average salary for a loan officer at about $182K per year. As a loan officer, you can earn another $24K per year in commissions. Both positions pay very high.
The top employers in this industry will pay significantly more than the average salary, however. You can earn more than $300K per year working for one of the top employers. It's also possible to earn more with more experience or in certain locations.
Certain skills can help you make more as a mortgage loan officer, too. If you have a real estate broker license, you have an MLO license, or you're training in pricing, you can earn even more as a mortgage loan officer.
What type of benefits are common for mortgage loan officers?
One of the biggest benefits is you can work from home in this field. While not all MLOs work from home, it has become more common. You will also gain access to benefits, such as health insurance with vision, dental, and life insurance, a 401(k), employee stock purchase plan, and other benefits.
Do I need to get a college degree to become a mortgage loan officer?
No. A degree might be helpful, but it's rarely a requirement to become a mortgage loan officer. You will need to meet some basic requirements, but this career provides most of the necessary training on the job. As long as you have a high school diploma and you're at least 18 years of age, there are mortgage loan officer positions you can qualify for.
If you have experience in customer service, sales, working at a bank, or working for a credit union, it can help. The position of a mortgage loan officer is often considered an entry-level position.
Do I need to get a license or certification to become an MLO?
While a license or certification may be required in your state, it's not always required. You might need to get a Mortgage Loan Originator license, but it will depend on your state. Make sure to check the requirements of your state before choosing the certification or license to get.
Some of the common licenses and certifications for mortgage loan officers include:
Certified Trust and Financial Advisor (CTFA)
Certified Financial Marketing Professional (CFMP)
Certified Lender Business Banker (CLBB)
Mortgage Loan Originator License
The three certifications listed here are all offered by the American Bankers Association (ABA).
How long does it take to become a mortgage loan officer?
There are many different paths to this rewarding career. If you choose to get a four-year degree, you will need four years to complete your degree and become an MLO. You can gain experience by working part-time for a bank or financial institution, while you're in school.
Those choosing to forego a degree can gain some on-the-job experience as an MLO. You might need many years of experience in customer service or working in the finance industry, but some entry-level mortgage loan officer positions offer on-the-job training. It's possible to become an MLO rather quickly, in some circumstances.
What are the most common skills I need to become an MLO?
If you want to become a mortgage loan officer, you will need interpersonal skills, along with good attention to detail. It's also common for MLOs to be very organized. Of course, gaining financial skills is also very helpful in this type of career.
A few other skills that can help include sales skills, customer service, and the ability to make decisions. Many salespeople end up becoming mortgage loan officers due to the higher pay compared to other sales positions.
Are you looking for a career that will pay a large yearly salary? Do you want to help people buy homes? Learning how to become a mortgage loan officer might be the perfect option for you. This is one of the most lucrative career options not requiring a college degree. You can become an MLO with just a high school education, the right experience, and passing the licensing requirements for your state.