Defensive Driving Course DE
We know that your life is busy. Don't make it busier with traffic school. You need an answer that is self-paced and stress-free. Our online Delaware defensive driving course offers you the ease, convenience, and flexibility you are looking for.
Got a computer? You've got your course!
Fit your course into your busy life.
Work all at once or a little at a time, it's entirely up to you.
Whether you've got a ticket to dismiss or you're trying to save a buck or two on your car insurance, taking this online Delaware traffic school is the way to go. Never set foot in a classroom. Get your course done at your own pace at your own place. Your course is completely in your control!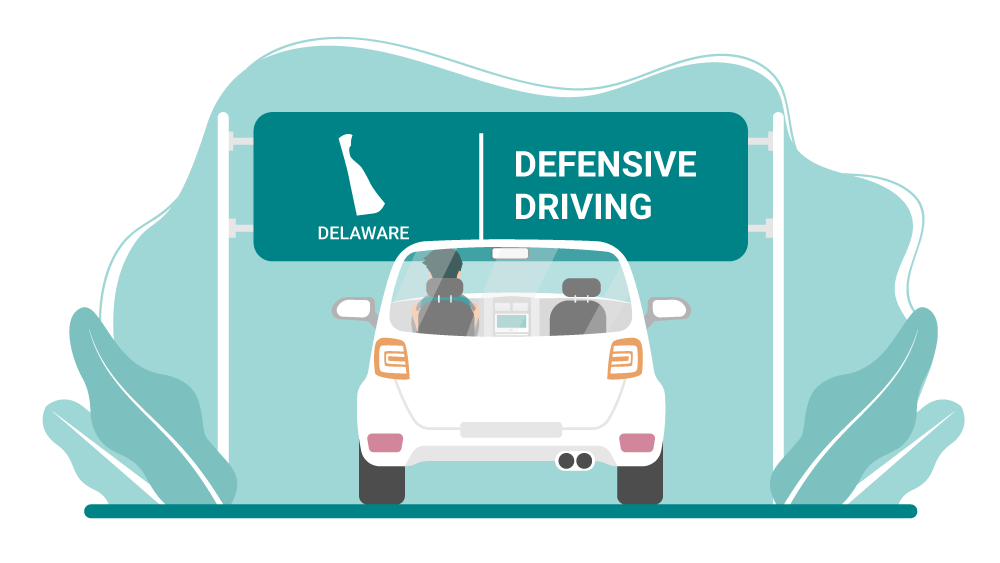 No Matter What You're Looking For, We've Got You Covered
Whatever you need from a traffic course, we've got what you're looking for.
To see an automatic 3 year, 10% reduction on your car insurance premiums and a 3-point credit on your driving record, our Insurance Reduction Course is what you need. Not a bad payoff for a few hour's work!
If you've already taken our Insurance Reduction course, our 3-Year Refresher course is for you. Extend your points credit for another 3 years and bump your premium discount to 15%!
If the court has ordered an aggressive driver course, we have you covered there, too. Use our easy, online course gives you an easy way to meet your court order.
Fully Approved Delaware Defensive Driving
This course has been approved by the Delaware Division of Motor Vehicles (DMV) as well as the Delaware Department of Insurance (DOI) and is fully certified for ticket dismissal and insurance discount. What's more, all of our courses come with a money-back guarantee, and we are here 24/7 with live customer support to help you on your way.
What You Will Get from a Defensive Driving Course DE
If you are like most drivers, you've been on the road long enough that being behind the wheel has become second nature. The danger in this is that you may not be at your sharpest out on the road anymore. Our reviews and refreshers will help keep you safe. Your course will touch on topics like:
Delaware traffic law and rules of the road
Safe driving techniques for accident avoidance
Sharing the road with other motorists, cyclists and pedestrians
The dangers of distracted driving
Proper behaviors and attitudes for the driving environment
Get the Customer Service Want and the Certificate That You Need
We believe that a defensive driving course DE should be helpful to you and that the folks who bring it to you should be too. We are here 24 hours a day, seven days a week to answer any question or address any problem you may have. Our customer service team is also here preparing to process your certificate of completion as soon as your course is finished. In fact, finish your course by 3 PM Central Standard Time, and we will have it in the mail to you that very day.
Related Learning Opportunities