The truth is that teens sometimes face slightly stricter (all the way to much harsher) penalties for tickets than adults do. While this may seem unfair, the idea of impressing on teens early the importance of making safe driving decisions makes these penalties understandable.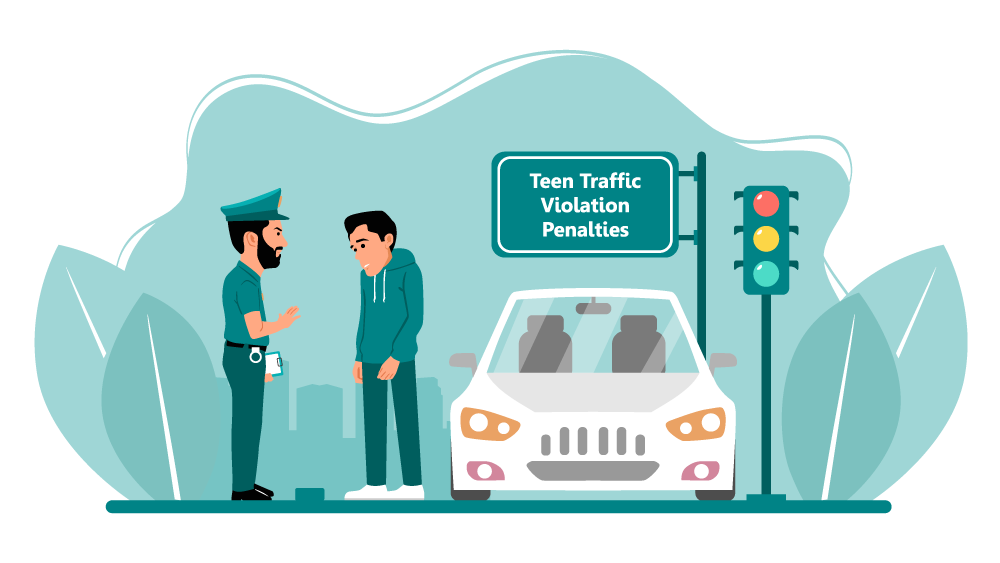 How Harsh is Harsh?
License Suspension or Revocation
Most states will immediately suspend or revoke the license of a teenage driver who commits any sort of traffic violation, with the suspension or revocation lasting between 30 and 90 days (depending on the state).
Punitive Extra Time with a Restricted Permit
Also, most states have a graduated driver licensing program in place in which teenage drivers are required to spend a designated amount of time with a:
Learner's permit, then an
Intermediate permit, then a
Full driver's license
Any teen caught committing a traffic violation during the learning or intermediate phase will likely be required to hold that particular permit for a longer duration of time before moving to the next permit. Some states even require that teens start the permit phase over again.
Negative Points on Driving Record
Most states use a system of points to track poor driving habits. Points are a negative thing; the more points you have, the worse your driving history. Points are imposed for accidents and violations. Teens who accumulate points on their record eventually receive warning letters, have to attend defensive driving courses or face losing their permit for a time or having to start their permit period over again.
Fines and Fees
Not many teenagers are financially independent, and those who are often don't make enough extra to throw away money on expensive fines. However, teens can receive heavy fines and fees for traffic violations – sometimes as much as a month's pay.
Other Penalties
For teens, depending on a number of factors such as where you live, the nature of the violation, and your driving history, you could also face:
Community service
Higher insurance rates (for you or your parents)
Restrictions on the time and location you're allowed to drive
Defensive driving courses
Losing your job
If you're a teen driver, the best way to keep from having your license revoked and having the take the bus to school is to obey traffic signs, drive the speed limit, and pay attention while driving!
Related Learning Opportunities