Information Last Verified:
September 1, 2021 by
Jordan Fabel
As if getting a traffic ticket wasn't frustrating enough, it can be even more frustrating to keep the points that come with that ticket off of your record. With an I Drive Safely easy online course, that certainly doesn't have to be the case.
SC Court Approved
This online South Carolina defensive driving course provides the simplest way to remove the points from your driving record in order to keep it clean. You can eliminate those driving record points with freedom and flexibility, all at an affordable price. After all, getting the ticket was inconvenience enough, you shouldn't be further inconvenienced making it disappear.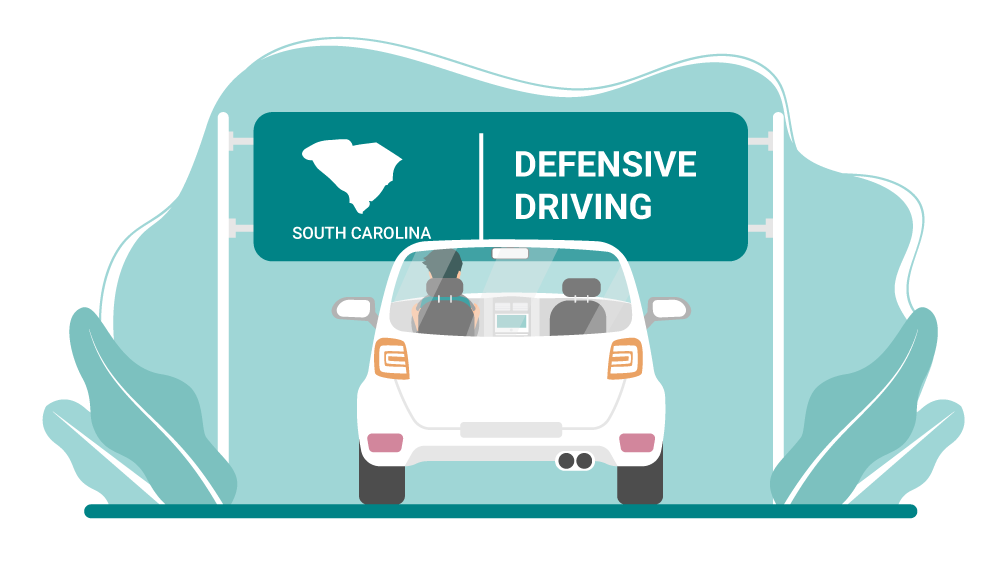 Defensive Driving Course for South Carolina
This South Carolina defensive driving course gives you the ability to customize your course to fit your learning style and busy schedule. How you complete your course is entirely up to you, fast or slow, at home or on the go. This way you can optimize learning while minimizing boredom and stress.
Work when you want – your course is always available, so work whenever you like.
Skip driving to a classroom – complete it in your pajamas if you like!
Log in and out as often as you like – work when you can and then come back to your course, right where you left off, anywhere and on any internet-enabled device.
You won't find an easier solution to dismissing those points off of your record.
SC Court Approved
Court-Approved for Point Dismissal
The following South Carolina courts have fully approved our online defensive driving course:
Berkeley
Charleston
Dorchester
Orangeberg
If you received your ticket in another jurisdiction, don't worry just yet. Many courts will grant permission to take our course on a case by case basis. Contact your local court to request permission. It never hurts to ask!
South Carolina Defensive Driving Fast and Easy
Unlike other states where a defensive driving course can be 6 to 8 hours long, South Carolina defensive driving carries only a 4 hour requirement. Just because it's shorter doesn't mean it's not full of great information to help you become a safer and more responsible driver. The course is divided into 8 short units, and covers topics such as:
Traffic laws and road rules for South Carolina
Signs and signals
Driving safety tips for night and bad weather driving
Proven defensive driving techniques
How to deal with hazardous conditions
After you complete each chapter, you'll take a quiz to review that chapter's information and you only need to score 80% or better to continue. After the final chapter, you'll finish the course with a 25-question final exam. The final exam requires a 70% minimum to pass, but you get to try as many times as it takes to get the score you need. It's really a no-miss way to get those points gone.
SC Court Approved
Eliminate Points and Lower Your Auto Insurance Rates, Too
A great number of insurance companies will extend premium discounts for their insured drivers who have taken a driver improvement course like this one. Ask your agent whether your company does. If so, the savings will likely pay for your course many times over. If not, it may be time to shop your insurance!
Get Your Completion Certificate Fast
We understand that you are on a deadline to get your certificate to the court, so we won't keep you waiting to get it. The moment you complete your course, we'll get right to work processing and mailing your certificate. In fact, finish it by 3PM Central Standard Time and your certificate will be on it's way the same day. If your deadline is approaching faster than the USPS can deliver, you can get it in 2 days or even the next morning by using one of our reasonably priced FedEx shipping options.
Related Learning Opportunities
Arizona Drivers Ed

Discover the best-selling online driver's ed in Arizona. Work at your own pace while preparing for the MVD test to earn your license!