Finding the best GRE (Graduate Record Examination) prep course means you need to know which ones are right for you. There are many factors to consider, and not everybody is the same or has the same budget. One course might be perfect for you but not be the right choice for someone else.
Without a good GRE prep course, you can study using a decent GRE test book, but you will have to study independently from a book. With the online GRE prep courses, you gain access to online tools, live instructors, study plans, and so much more.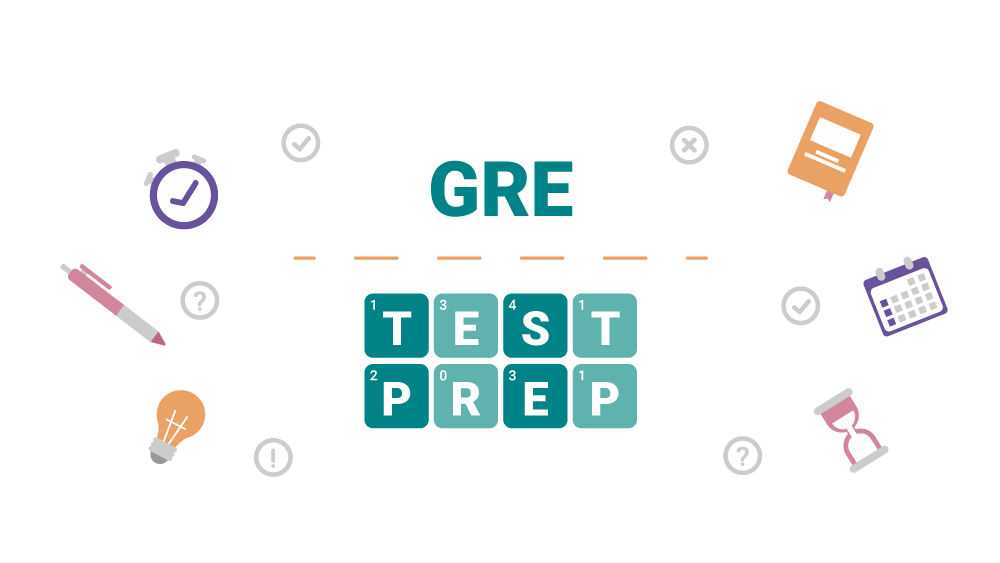 Top 7 GRE Prep Courses
1. Target Test Prep
A very comprehensive option with a lower cost than some of the other options on the list, Target Test Prep gives you the best value. This GRE prep course allows you to try it out for just $1 and offers more than 600 videos with 21 chapters covered on GRE quantitative topics.
You will also gain access to more than 3,000 practice questions, and they give you a detailed analysis of the methods of solving questions to help improve your strategy. So whether you choose to buy one month, four months, or six months, the cost is low for the benefits you gain with Target Test Prep.
All plans provide the following:
A score increase guarantee
More than 600 GRE math lessons
More than 3,100 practice questions
Over 800 video lessons
An OnTarget Learning tool
Custom GRE practice engine
Live support
The more access you buy, the bigger discount you will enjoy, with one month coming in at $99, while four months is just $299 and six months is $399.
2. The Princeton Review
A very trustworthy name in test preparation, The Princeton Review offers one of the best GRE prep courses on the market today. They are a market leader and have been for a very long time. When you choose The Princeton Review, you will access more than 60 video tutorials, 3,500 practice questions, and even personalized GRE essay feedback.
The Princeton Review offers several options with prices starting at $399. The packages they provide include:
Self-Paced – This online program allows you to study from anywhere and at your own pace with 8 practice tests, 61 online drills, several interactive lessons, and over 2,500 practice questions.
GRE 10 Points+ – You're guaranteed to increase your score by 10 points or more with what this GRE prep course offers: a study plan, access to 470+ drills, and 30+ hours of video lessons. This course is also available online and in person.
Fundamentals – A package including online and in-person training options is a popular choice for students. You get 24 hours of expert-led instruction, 180+ hours of practice and instruction, access to more than 470 online drills, 3,500 practice questions, and on-demand lessons. This package also includes eight computer adaptive practice exams and drill smart technology.
GRE 162+ – The most expensive and most comprehensive of the GRE prep courses, the GRE 162+ guarantees you will score a 162 or higher on the quantitative and the verbal sections. In addition, this course offers 45 hours of live instruction, 20 more hours of Quant & Verbal Supplemental sessions, and one-on-one personalized study help.
The Princeton Review also offers GRE 162+ tutoring you can use to gain access to one-on-one teaching.
3. Magoosh
A very highly-rated GRE prep course, Magoosh offers plenty of benefits with more than 1,400 practice questions and 200 video tutorials. They are a well-known name in test prep and offer a lower cost than other options on the list.
Magoosh offers one GRE test course with two different options for how much time/access you buy. For $149, you can get one month of access, but for just $30 more, you gain access to the materials for six months. The six-month option offers far more value unless you only have one month to study.
Both options from Magoosh give you the following content and features:
Video lessons
1,400+ practice questions
Three practice tests
Study schedules
Ability to ask an expert
A score predictor
The comprehensive coverage provided for Math, Verbal, and AWA (Analytical Writing Assessment) offer everything you need to study for the GRE in a better way online.
4. Kaplan
Another very recognizable name for GRE prep courses, Kaplan offers great options to choose from. Whether you prefer to handle studying online on your own or need an instructor, they have options you will like.
Pricing starts at $69 and goes up from there. Options from Kaplan include:
QBank – Gain access to 2,500 practice questions and customizable quizzes for just $69.
Practice Test 4-Pack – Get a four-pack of realistic exams for just $149.
QBank & Practice Test Bundle – Gain access to the best of both the QBank and four practice tests for just $199.
Self-Guided Course – If you want a complete course to help you prepare for the GRE independently, this is a good option.
Self-Guided Course Plus – You gain even more benefits with on-demand lessons and expert help in math with this option.
Online Course – If you prefer to work with a team of teachers, this is a great option for you.
Online Course Plus – Gain access to the online course features, along with one-on-one tutoring and on-demand lessons in math.
Tutoring + Self-Guided Course – Gain access to the full self-guided course, along with one-on-one tutoring with this option.
The GRE prep course you choose from Kaplan may depend on how much time you prepare. However, they have options for just about any budget.
5. Manhattan Prep
Another good choice with several years of experience, Manhattan Prep offers comprehensive study materials with their GRE prep courses. You can even try one class for free before committing to their prep courses.
Manhattan Prep offers GRE prep courses with instructors and self-guided options, including:
Interact for GRE – This is a self-guided online course, and you can pay for access from one to six months.
Foundations of GRE Math – A fast study option with six hours of instruction, this option will help you prepare for the math section when you're short on time.
GRE Just Math Course – If you want help with math or that's all you have time for, this is a good online or in-person option.
Complete Course – The complete course offers online and in-person options for verbal and math.
GRE for MBA Course – Gain access to nine live sessions focusing on advanced math and everything you need to score higher on the GRE.
6. ETS GRE
A GRE prep course with good reviews, ETS GRE, offers low-cost tools you can use to prepare for your exam. You have the option to purchase study materials and/or enroll in classes. They also have some free materials and tests to help you prepare.
You can get official GRE practice tests and gain access to scores fast with ETS GRE. They also provide flexibility to allow you to study on any device and anywhere you can connect to the internet.
If you want to succeed on exam day, they offer programs to help you learn the mistakes to avoid. They also have test-taking strategies and many other tools and features to help you get ready for the GRE.
7. PrepScholar
A smart program offering a good way to prepare for the GRE is PrepScholar. This prep course offers a smart diagnostic tool to help you figure out your weaknesses. You get two full practice tests, along with 72 interactive classes and 300 questions for practice. This course also offers quizzes, interactive lessons, and more as you study.
PrepScholar has a 7+ points guarantee to ensure you raise your score if you use their prep materials properly. In addition, you can try out their course for free for five days, and after that, it's just $38 for the yearly option or $345 for the lifetime option.
The lifetime option includes personalized scoring of 4 AWA writing essays. Both options give you access to all the study materials, including a customized study plan.
The free trial won't give you access to several options, but it will allow you to access 150+ hours of interactive lessons and the adaptive diagnostic exam. This gives you a chance to try out PrepScholar before making your choice to use their GRE prep course.
What to Look for in a GRE Prep Course
When looking for a good online GRE prep course, there are several things to look for. First, you want to choose a course that fits your needs, usually self-paced or in-person. Good GRE prep courses will also offer plenty of online resources and experienced instructors.
As you compare a few of the top options, look at the type of feedback and assessment options they offer. Some will offer great feedback to help you prepare for the GRE, while others don't offer much of an assessment or feedback.
It's also important to consider the type of community support you will receive. For example, with some courses, you get access to a community forum or message board, which can be helpful.
Of course, you want a cost-effective option that fits your budget. You can find good GRE prep courses ranging from $200 to $2,000. They offer all types of great options for different types of students. Make sure you choose a course giving you the best value for your specific needs.
Who Should Get a GRE Prep Course?
They prefer to get accepted into the MBA (Master of Business Administration) program to get a GRE prep course. However, your GRE scores make a pretty big difference when it comes to graduate school. They can help determine admission and also help you to receive scholarships.
If you're worried about how high you will score on the GRE, getting, a GRE prep course is a good idea. With a good prep course, you can raise your scores.
How can you Benefit from an Online GRE Prep Course?
One of the biggest benefits is getting rid of the test anxiety you might feel. Usually, test anxiety comes from being unprepared for the test. However, with the right GRE prep course, you can be fully prepared and be ready to score well.
Another huge benefit of an online GRE prep course is the practice tests and questions you gain. These tools can help you to prepare and figure out your weaknesses, so you can better study. Some courses will even customize your study plan based on an assessment of your current skills.
Of course, with an online GRE prep course, you can access the material anywhere you get an internet connection. This makes it a great choice for those studying on the go, during breaks at work, or just wanting to work online instead of in a classroom.
With some of these courses, you even get a score improvement guarantee. They guarantee you will score higher if you use their course the way it was designed. This is a big deal and can help give you the confidence to choose the right online GRE prep course.
Frequently Asked Questions About GRE Prep Courses
Is the GRE difficult?
For some students, the GRE can be very difficult, while it's not as hard for others. It depends on your strengths and weaknesses and how familiar you are with the material. With the right GRE prep course, you can become familiar and let go of some of your test anxiety.
Do I need a GRE prep course?
This depends on your study habits, knowledge, and test-taking ability. Most students need a GRE prep course, but some might be fine with just a GRE book. On the other hand, if you study best on your own with the right materials or you need live instructors to help, a GRE prep course is a good option.
There are different options to choose from, and many will help you customize a study plan. With the right plan, you can get the score you need on the GRE the first time without re-testing. While it's doable to study for the GRE independently, most students will gain incredible benefits from a GRE prep course.
How long do I need to study for the GRE?
Many students spend about 10 hours studying for the GRE every week and will study for about three months. How much time you need to study depends on you. With the right GRE prep course, you may not need to study as much, especially with a good study plan and good practice tests.
When should I take the GRE?
The best time to take the GRE depends on your schedule and when the test is offered. You probably want to work backward by choosing your test date based on the amount of time you think you need to study. On the other hand, it's best to take the test with plenty of time before your application deadline, too, as the scores have to make it to your school and they take up to 2 weeks usually.
It may also be a good idea to leave enough time to retake the GRE if you're worried you might not get a good score the first time.
What is a good GRE score?
The score that gets you into the preferred program is considered a good score. Many of the best programs require you to score in the 90th percentile to get in, but not all programs have this requirement. Therefore, you should know what you must score to get in before determining what you consider to be a good GRE score.
Which GRE prep course is most affordable?
PrepScholar offers a very affordable option at just $38. They provide thousands of GRE practice questions with adaptive practice tests and a +7 score improvement guarantee, a great value for just $38. Magoosh GRE also offers a good price if you're looking for a little higher quality option.
The most affordable GRE course, however, comes from PrepScholar. They have a solid reputation and offer a cheaper price than most others.
Will the right GRE prep course raise my score?
Some GRE prep courses guarantee you will score higher, and with the right course, you can score better. However, you still have to put in the work and use the course to increase your score on the GRE.
Final Words on GRE Prep Courses
When you're preparing for any big test, the right study materials can make a huge difference. Knowing how you learn and retain information best is a great start when choosing the right GRE prep course for your needs.
The right course will help you get rid of test anxiety and properly prepare you to score higher on the GRE. If you're ready to choose the right prep course, compare a few of the top options and find the one that best fits your budget while also offering plenty of value for the money you spend.