Defensive Driving Oklahoma
Your driving record can be a deciding factor that can dictate anything from auto insurance rates to whether or not you are able to be hired for a potential job. Don't let a traffic ticket blemish your record and have a negative impact on your future. Keep those points from ever showing up with an I Drive Safely online Oklahoma defensive driving course.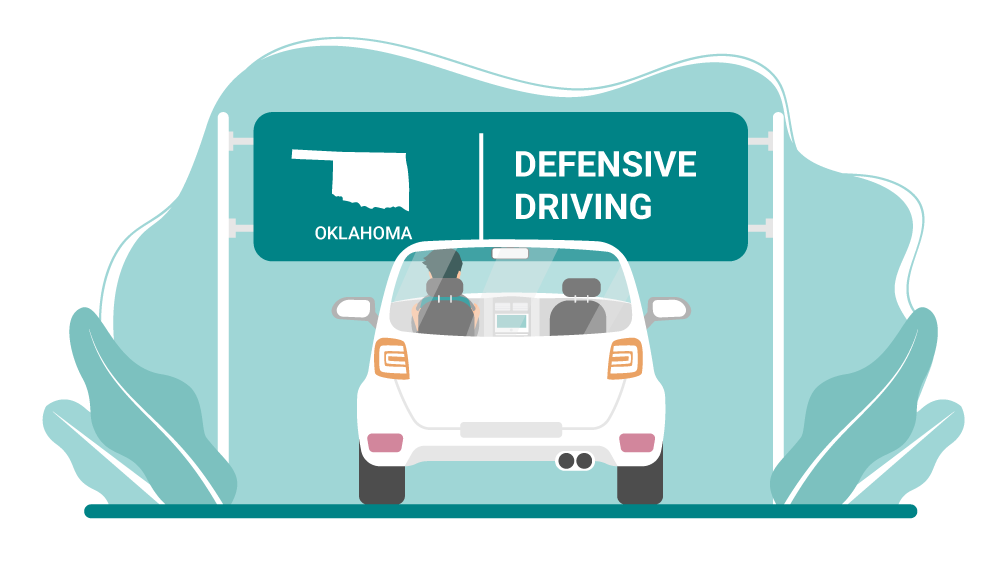 This online defensive driving course provides freedom and flexibility to do just that. Gone are the days when taking a driver safety course meant sitting in crowded classrooms, listening to boring instructors, and wasting a perfectly good Saturday. Now you can fulfill your course requirements whenever and wherever you choose.
Online Convenience – Course material that is accessible from any computer or mobile device
24/7 Access – Study around your busy schedule
Customized for You – Finish all at once or a bit at a time, it's designed for all learning patterns
Set your own deadlines to meet your requirements with the freedom to tell the classroom goodbye for good. Online puts the course on your time.
 100% Online = 100% Convenient
This Oklahoma defensive driving course is presented entirely online, meaning it is completely flexible to fit your personal learning style. Pace yourself the way that suits you best according to the way you learn best.
Study better at home? Somewhere quieter? Are you sharper at 2 PM or 2 AM? Online lets you choose.
Choose your own pace. Finish all at once or a piece at a time.
Log in and out as often as you like. When you come back, you'll start right where you left off, no matter if you log on from another location or another device.
If you learn more efficiently listening than reading, check out the audio version!
What Does the Course Cover?
In order to receive approval from Oklahoma courts, this course had to meet certain curriculum standards. An Oklahoma defensive driving course is mandated to include several topics, including the following:
Oklahoma road signs and traffic
Techniques to improve defensive driving
City and expressway driving
Sharing the road safely through skill and courtesy
The course is divided into eight chapters, and each ends with a 10-question quiz to get you prepared for the final exam. The final should pose no problem to you at all. The final is only 20 questions long, all multiple choice. The state does require a passing score of 80%, but if you don't make it the first time, we let you try, try again until you do. Passing the course is virtually a no-lose proposition!
Insurance Savings with Oklahoma Defensive Driving
If you're like most folks, you probably enjoy paying less for the things you need. Taking a defensive driving course may allow you to do exactly that. Many insurance companies offer discounts to their policyholders who have completed a defensive driving course. Call your agent today, and you could be on your way to saving money before you know it.
Hassle-Free and Fast Certificate Delivery
We know that you need that defensive driving Oklahoma certificate of completion as quickly as possible and we'll not keep you waiting. In fact, if you finish your course by 3 PM CST and we'll drop your certificate in the mail that same day – completely free. We also offer affordable options for expedited delivery if you need it sooner than the US Postal Service can get it to you.
Operators are Standing By…
That's not the hollow promise of a late night infomercial, it's our sincere commitment to be here, should you need us, seven days a week, 365 days a year. Help from one professionally trained customer specialists is just a phone call away.
Related Learning Opportunities
New York Defensive Driving

If you need to remove driving record points are looking for a 10% NY insurance reduction, our online New York defensive driving course is for you.