The iNLP Center programs are some of the top options for becoming a life coach. If you believe this is your career path, reading our iNLP Center review is a good place to start.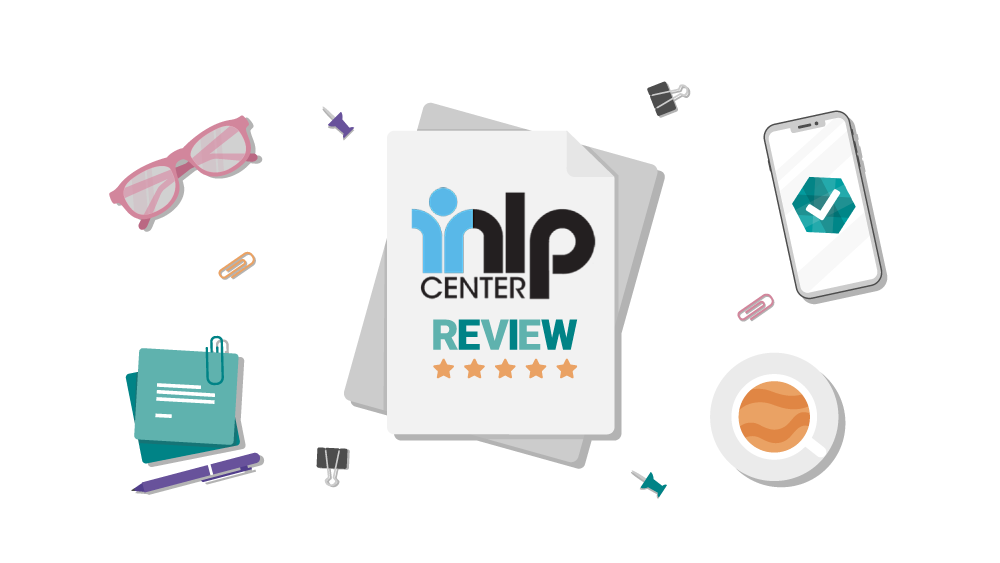 What is the iNLP Center Exactly?
Understanding what the iNLP Center offers is the first step in determining if it's right for you. The iNLP Center certifies NLP (Neuro-Linguistic Programming) practitioners and life coaches. They use grounded, real-world applications to train future life coaches in a Zoom classroom setting.
The iNLP Center was founded by Mike Bundrant and his wife, Hope Bundrant, in 2011. Mike had been a part of the NLP industry for more than a decade before opening the Center. The staff of the iNLP Center provides more than 127 years of combined experience in personal development, NLP, and life coaching.
The International Coach Federation accredits the Center. This is the highest standard for life coaching programs. It's also approved by the International NLP Association and the International Association of Professional Life Coaches. In addition, the State of California Board of Behavioral Sciences has also approved the iNLP Center and other organizations.
Hundreds of students are trained through the iNLP Center every year. They serve more than 70 countries and have been known as one of the top options for life coaches for more than ten years.
Training Programs from the iNLP Center
The iNLP Center offers many ICF-approved (International Coach Federation) coach training programs. In addition, they also offer Approved Coach Specific Training Hours and the necessary Continuing Coach Education.
Several other programs are offered for supplementing your training, such as the Neuro-Linguistic Programming perspective. All programs provide lifetime access, and all programs are offered completely online.
It may be possible to coach clients without ICF credentials; you'll find the credentials make it easier for clients to trust you.
Review of the ICF-Accredited Training Programs
The iNLP Center offers several ICF-accredited training programs. The programs offered include:
NLP Combo – Provides 114 audio segments, 229 training units, and 23 video lectures. You will also get a six-course personal development program. This program allows you to gain up to 24 ICF-compliant CCE hours. It's a self-paced program.
NLP Integrated Life Coaching Training – Completing this program makes you eligible for the NLP Practitioner certificate, the Certified Life Coach certificate, and the Master Training certificate. In addition, you'll gain access to unlimited live training sessions with this 160-hour course.
Full ACC Package – This program offers the same materials as the NLP Integrated Life Coach Training with 10 ICF coach mentor sessions and a total of 200 hours of work to complete.
NLP Practitioner Training – Offering 12 learning modules, 17 videos, more than 100 webinar sessions, and 77 audio recordings.
NLP Master Training – Work at your own pace with 11 workbooks, 5 videos, 75 live demonstrations, and 30 audio recordings.
NLP Trainer's Training – With 12 ninety-minute training sessions and a training manual, this course is perfect for those wanting to become an NLP Trainer.
Courses start at $499 and go up to $3,200. Each ICF-accredited training program offers the ability to gain the knowledge you need to be a life coach.
Supplemental Training Programs Review
Choose from many of the different supplemental training programs from the iNLP Center. These programs include:
Life Purpose Coach – Builds on top of the iNLP Center's NLP Integrated Life Coach Training program. It includes an 8-module learning program you can complete at your own pace.
Hypnotherapy Training – If you want to add hypnotherapy to your skills, this 67-unit entry-level program offers the ability to earn the Hypnosis Certification.
NLP Sales Training – With this training, you will gain dozens of training models to help you with selling, communicating, goal-setting, and more.
Inner Dynamics Training – This ten-week program offers 90-minute training every week with homework and activities. You can earn the Inner Dynamics Practitioner certification through this training.
ICF Mentor Coaching – If you're trying to meet the Professional Certified Coach or ICF Associate Certified Coach level mentor coaching requirements, this is the right choice for you.
Mindfulness Practitioner Training – A 13-module course, the Mindfulness Practitioner Training is a self-paced program with a 44-page workbook and video training.
Coaching Package Creation Program – Discover how to create a coaching blueprint and develop better coaching packages and plans.
Business Builder Training – A specialty service to help you learn how to build your business, this training can help with client acquisition.
Personal Development Program – Work through many setbacks and challenges with the audio recordings, videos, and workbooks found in this program.
There are many training options from the iNLP Center. Many customers have provided high reviews of the iNLP Center and its many training options.
3 Top Benefits of the iNLP Center Programs
1. Convenient and Flexible
It's easy to work through the material with all the iNLP Center programs found online. Some of the programs are even self-paced, allowing you to complete the work on your schedule. It's very convenient to work with the iNLP Center.
Along with convenience, these training programs are flexible. You can work from anywhere with an internet connection. Most programs also include live training sessions and the materials never expire.
2. Affordable
Other online learning programs can be more expensive than the iNLP Center programs. However, since these are virtual classroom training programs, the cost is much lower than in-person programs.
3. Earn Certification
With all the training from the iNLP Center being third-party accredited, you can earn certifications. Many of the programs are also ICF compliant, which means you can apply the hours to coaching certifications upon completion.
Is the iNLP Center Right for You?
Choosing the iNLP Center for your life coaching and NLP training offers many options. Reviews of the iNLP Center are mostly positive from past students. It's a great choice if you're looking to become a life coach or NLP.